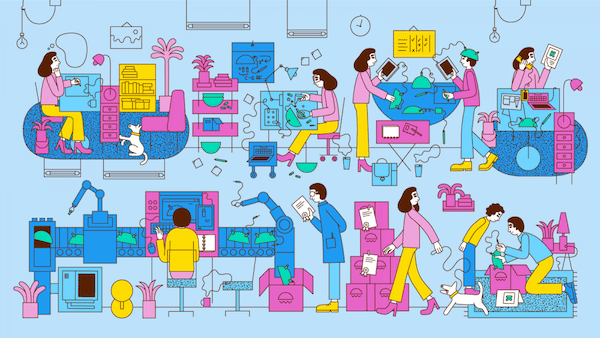 Global technology distributor Avnet (NYSE: AVT) announced on Tuesday it has teamed up with Dragon Innovation and Kickstarter to launch Hardware Studio. This new program includes Toolkit, a community site where creators may participate in tutorials and live webinars with industry experts before launching their projects on Kickstarter's crowdfunding platform.
In addition to the Hardware Studio, Hardware Studio Connection, a venture between Avnet and its Dragon Innovation division, was also announced. This program gives creators and designers access to hands-on support from the companies' engineers as well as discounts on components and services. The companies reported that both programs are designed to help guide startups through the product development cycle and get their ventures into the right channels as quickly as possible. Bob Merriman, Business Development Manager at Avnet, stated:
"Entrepreneurs are working on multiple projects at once, across various technologies and industries, and the development process can be long and complicated. While it's getting easier to build products, startups are finding it more difficult to overcome key obstacles in taking their technology products to market. Often times these challenges are avoidable. The results of our survey help us underscore the challenges we know that Hardware Studio can tackle as startups move their projects forward."
Merriman went on to add:
"Through Hardware Studio Connection, we can facilitate access to technology and tools and help makers and engineers alike understand the cost and path to deliver their products to market. Together with Dragon Innovation, we're leveraging our expertise to help customers of all sizes, from the individual creator and smallest of startups to large multinationals, by taking the risk out of their campaigns and increasing the success of their technology projects."
Avnet's study found the following:
More than two-thirds (76 percent) of those surveyed found that it's getting easier for them to develop and test prototypes, and nearly half (45 percent) say that that it's getting easier to identify the right technologies for their project.
More than half said that the most critical stages for product development were prototype (33 percent) and early stage development (22 percent).
Sensors and Internet of Things (IoT) technologies were, by far, those technologies considered most important by makers for the design of their products and services. Four out of five (84 percent) said sensors were a critical technology and three in four (77 percent) said IoT was a critical technology.
The launch of the programs comes one year after Avnet acquired both Premier Farnell and Hackster.io. The company's reach is now to more than two million customers and it now has an active community of more than 750,00 entrepreneurs, makers, and engineers worldwide.

Sponsored Links by DQ Promote