Big news for business finance company MarketInvoice who not only is celebrating a £1.5b funding milestone but has also signed an agreement with Varengold Bank AG to provide £45m funding annually on its invoice finance platform, funding working capital solutions for businesses across the UK.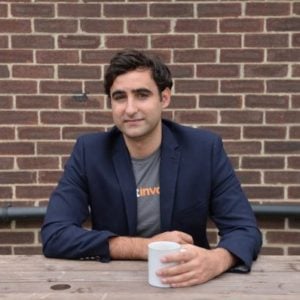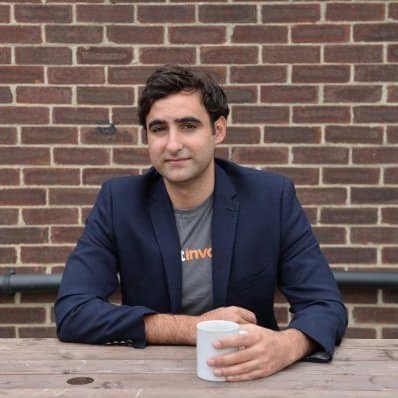 "Institutions have played a significant role in our growth story and over the past few years. This commitment from Varengold is further proof of our ability to provide finance to high growth businesses across the country, we're excited by their support of our mission," MarketInvoice CEO and co-founder Anil Stocker. "We look forward to building on this relationship as we scale into larger funding lines through our new MarketInvoice Pro product. I'm sure we'll see many more examples of this type of collaboration in the coming months."
Overall, sums advanced to UK businesses from institutional investors via MarketInvoice have increased more than 4-fold since 2014 from £27.8m to £116.3m in 2017. Cumulative funding from institutions stands at £296.2m which represents a quarter (26%) of the total funds advanced to UK businesses.
[clickToTweet tweet="Exciting fintech news: @MarketInvoice £1.5B Milestone & @Varengoldbank Partnership @crowdfundinside" quote="MarketInvoice CEO & Founder Anil Stocker Discusses its £1.5B Milestone & New Varengold Partnership"]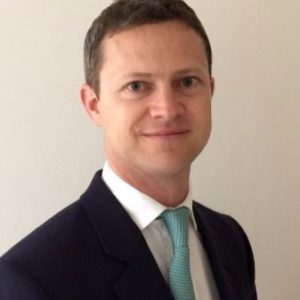 "We have been looking at the fintech sector for some time. MarketInvoice and its peer-to-peer invoice finance platform presented a fitting opportunity for us," recounted Dan Walker, Varengold Bank AG Head of London Office. "In particular, we were attracted by their products, approach to risk management and ambition for growth."
MarketInvoice has also reached the landmark milestone of providing £1.5b funding to UK businesses. The first £1b was achieved after 5 years of trading in December 2016 and just 10 months later, the company has reached £1.5b. Supporting 18,700 jobs at the businesses MarketInvoice serves, over 70,000 invoices have been funded to help ease cash flow and become an enabler for growth and expansion.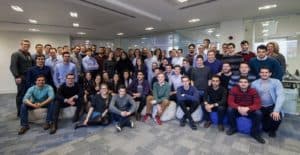 "Our whole team is proud to be supporting the back-bone of the British economy – businesses doing great work in media, technology, design, construction, manufacturing, education, and many more," Stocker reflected on reaching the £1.5b milestone. "This is a huge milestone for us as a funding platform. We started the company to provide businesses with choice, flexibility and an easy-to-use funding solution. Companies have been able to access funding from £10,000 to £3 million against invoices, to fund their working capital, which is vital to the success of small companies dealing with growing orders and long payment terms. This funding has supported fast growing companies to launch new products, hire more staff, and export to new markets."

[clickToTweet tweet="[email protected] #fintech @crowdfundinside" quote="August 2017 was a record funding month at MarketInvoice."]

August 2017 was a record funding month at MarketInvoice since its launch. £74.1m worth of invoices were funded to businesses across the UK, a 109.4% increase on August 2016 (£35.4m). The recent interest increase from global institutions and rise in funding levels since MarketInvoice Pro's launch mirrors the up-take of the product by UK businesses. MarketInvoice Pro, a confidential invoice discounting facility, launched earlier this year, offers businesses a funding line against their outstanding invoices.

MarketInvoice's main strategic ambition is to broaden its reach to support a wider range of businesses, from startups to larger businesses looking to scale up. The company aims to help more companies get paid more quickly by financing their invoices, so business owners can save time and focus on running their business.

Sponsored Links by DQ Promote