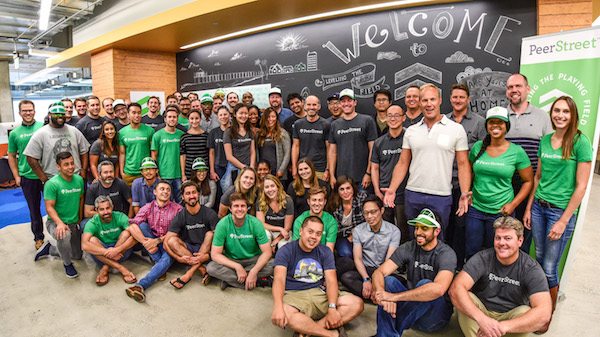 Real estate crowdfunding platform PeerStreet announced on Tuesday it was named one of the Top Ten Startups to Work For in Los Angeles. The list was created by Zippia, an online startup career platform. The funding portal revealed in a blog post:
"We were proud to be named along with some other really revolutionary companies doing impressive work in blockchain technology, cloud-based software, gaming, and communication. Los Angeles is becoming an increasingly attractive location for startups, partially due to the growing number of venture capital groups that are interested in Silicon Beach technology companies. At PeerStreet, our mission is to level the playing field between Main Street and Wall Street. We've always believed it's not just what you do that matters, it's also how you do it. We take our culture seriously and are excited to be recognized for it. We are also honored to help build momentum and support for startups in Los Angeles."
The Top Ten Startups to Work For in Los Angeles list comes less than two months after the funding portal announced its integration with Personal Capital.