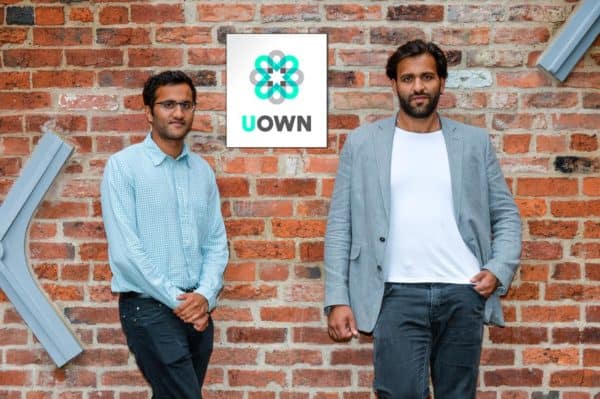 ---
UOWN is a new online property crowdfunding platform that is offering potential annual returns starting from 6%. The company promotes "an innovative business model" which provides access to previously off-market "proven performer" rental properties.
UOWN, based in Leeds, is the creation of brothers Shaan, 26, and Haaris Ahmed, 23. The brothers have coined the term "proven performer" to describe off-market rental properties which have yielded strong returns for a minimum period of ten years.
The co-founders believe UOWN is the first crowdfunder to give investors access to properties wholly-owned by the crowdfunder. This allows UOWN to pay out rent to investors before the property has been purchased by the crowd. UOWN's ability to provide access to already owned properties is because of its relationship with sister company, Parklane Group.
Founded 40 years ago, the £15 million turnover Group is said to own and operate more than 2,000 student and professional beds across the country. Also based in Leeds, Parklane Group sources and manages UOWN's properties, integrating the proven performer property required for investment with UOWN's online portal.
Shaan Ahmed, who is a London School of Economics graduate with a degree in economics and environmental policy, explained their vision;
"We established UOWN to challenge the old order of property investment and open up access to what, for many people, has been a closed shop," said Shaan Ahmed. "UOWN aims to give millennials a foothold in a property market widely condemned as inaccessible for an entire generation. We provide peace of mind for those thinking about buy-to-let, but concerned about the hassle and expense it will bring. And anyone looking to potentially achieve a six per cent or more return on their money now has a more than viable alternative to invest in, especially in the current climate of ultra-low interest rates."
His brother Haaris, who has a degree in economics and management form the University of Oxford, added;
"Our vision for UOWN goes way beyond providing innovative, accessible investment opportunities for all. We intend to expand the business across the UK with the aim of becoming a private rental sector property developer, funded by our investors. This will enable us to provide them with further investment opportunities whilst simultaneously delivering accessible homes to help ease the UK's chronic housing shortage. We expect to be able to provide further announcements on this and other exciting UOWN initiatives in the near future."
Other property crowdfunding models may connect landlords and developers with investors who pool their money to purchase a property. The property is then rented out and investors get a proportionate return of the rental income, and returns from capital growth.

Investors may participate with a minimum investment of only £20. The cofounders say their objective is to democratize property investment and deliver it into the reach of people who thought investing in property would never be achievable. UOWN clients are predicted to see a return just four weeks after their initial investment with the monies credited to their UOWN account, and then payments are made every subsequent month.

Sponsored Links by DQ Promote