On Monday, Lend360 announced it has teamed up with LendingTree to launch Startup Innovators Program, an on-site competition where fintech startups will present cutting-edge solutions that are propelling the online lending ecosystem forward. Winners of this new competition will receive $10,000.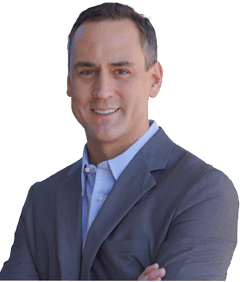 Lend360 revealed that startups in the fintech space will pitch solutions on its Innovation Floor Spotlight Stage and each will have approximately five minutes to make their pitch followed by a brief Q&A session.
Members of the Lend360 Investor Advisory Board will judge all presentations and attendees will submit their choice via our conference app. The winner will be announced on October 13th and will have the opportunity to pitch their solution on the mainstage.
Doug Lebda, Founder and CEO of LendingTree, shared more details about the competition:
"LendingTree is committed to supporting and advancing innovation in the financial technology industry. The fintech community is built by innovatively-minded people who are creating technology jobs and fostering new economic opportunities.  We're proud to be part of this community and are thrilled to be able to support new ideas, people and businesses in the space through this sponsorship."
Additionally, startups from the Center for Financial Services Innovation (CFSI) Financial Solutions Lab (FinLab) will also be competing for the cash prize. FinLab companies seek to identify, test and bring to scale promising innovations that help Americans increase savings, improve credit, and build assets. Matt Kaitz, Education Director at Lend360, noted:
"We are excited to have fintech startups pitch solutions making a positive impact on the lives of millions of Americans. These startup companies are a crucial part of the fintech ecosystem, bringing new and innovative thinking to our industry. This is the go-to event for leaders in online lending. Get plugged into the trends, information and opportunities you need to move your business forward by coming to Dallas in October!"
Lend360 then added that Lebda will also be a keynote speaker at the event. Other speakers include Ron Suber, Prosper President Emeritus; Ken Rees, CEO of Elevate; and John Hecht, Managing Director at Jefferies.