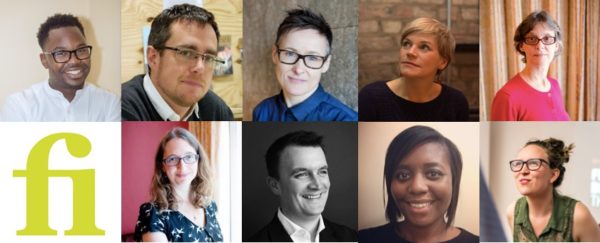 The Finance Innovation Lab has revealed the appointment of six new Trustees, including a new Chair and Treasurer. The new appointments were s described as further strengthening the Lab's leadership as it seeks to grow its work for a financial system that serves people and planet. The Finance Innovation Lab was founded by WWF-UK (World Wide Fund for Nature) and ICAEW (Institute of Chartered Accountants in England and Wales) in 2009 in order to change the financial system so it serves people and planet. The Lab become independent in 2015. The Lab seeks to lead the debate on the social impact of Fintech and works with regulators and policymakers to build a more enabling environment for socially useful finance.
The new Trustees are:
Caroline Ellis (Chair) – Social and organisational change consultant
Kate Ormiston Smith (Treasurer) – Director of Finance and Operations, The B Team
Hanna McCloskey – Founder and CEO, Fearless Futures
Toyin Ogundana – Investment Manager, CAF Venturesome
Paul Riseborough – Chief Commercial Officer, Metro Bank
Julian Thompson – Social innovation and fundraising strategist.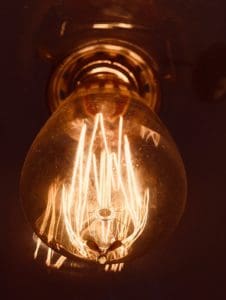 The new Trustees join existing individuals serving for a second term: Christine Berry (independent researcher), Sue Charman (Director of Corporate Stewardship, WWF-UK) and Bruce Davis (Founder and Joint Managing Director, Abundance Investment).
The new Board will oversee the Lab's work during a critical period for the group, as it develops a new program of work with "intrapreneurs"  or professionals seeking to change the financial system from the inside out.
"We're delighted to have attracted such a strong group of new Trustees, who are all leaders in their field. It's a sign that the Lab's mission to transform finance for the better is more relevant than ever,"  commented Anna Laycock, Executive Director of the Lab. "Our new Trustees bring a huge breadth of experience to inform our work, from retail banking and social investment to design thinking and mission-driven business. We're excited to work with them as we take our work into the heart of the financial system, in the UK and beyond."
The complete board of Trustees and their bios are below.
---
Finance Innovation Lab – Board members 2017

 

Caroline Ellis – Chair

Caroline has over 20 years' experience across a range of organisations and sectors, as Director of her own health, wellbeing and social inclusion businesses, as Senior Director of Stonewall, as a trustee for Clore Social Leadership and, currently, as a social and organisational change consultant. She empowers people to have a positive impact on their world: on their own lives, communities and workplaces. She does this by helping people think differently about themselves, the context they live and work in, and the many systems they interact with. She enables people to think beyond themselves. She changes perspectives, innovates and transforms, and always steps back and give others the power to build sustainable change

She is currently working with Liberty, Fawcett Society, Aviva, Advocacy Assembly, Roundhouse, NHS Tavistock and Portman NHS Trust, Cardiff University and a number of government departments. As part of the Civil Society Futures Inquiry, she is hosting conversations exploring how we can address specific inequalities in our society without increasing divisions between communities and groups.

Kate Ormiston Smith – Treasurer

Kate has a background in the professional services. Having joined the graduate program at PwC, she gained her chartered accountancy qualification and worked on a wide range of financial reports. The audit of Plan UK spurred Kate's interest in the non-profit sector. After a career break volunteering in East Africa, Kate returned to join the Sustainability practice of PwC, where her focus was on the non-financial reporting of large international corporations, in the many forms that currently takes. Kate now works at The B Team, a not-for-profit initiative formed by a global group of business leaders to catalyse a better way of doing business, for the wellbeing of people and the planet. She has just moved back from nearly 3 years in NYC to open a London office. Kate studied Accounting and Computing at the University of Leeds.

Christine Berry

Christine is a freelance researcher, writer and consultant with a specialism in financial reform. She was formerly Principal Director for Policy & Government at the New Economics Foundation (NEF), where she led NEF's work to shape policy for a fairer, more sustainable economic system. Christine was also Head of Policy and Research at ShareAction, where her work on investors' legal duties was widely credited with triggering a review by the Law Commission, as well as successfully changing both government and opposition policy. She holds a first class BA in Social and Political Sciences from the University of Cambridge, where she specialised in political economy.

Sue Charman

Sue is the Head of Corporate Stewardship Finance within WWF-UK and has been with WWF-UK since 2010. Previously Sue had been with Barclays for 23 years and had undertaken a number of senior roles, including Financial Controller for the Global Retail and Commercial Bank, Head of the Finance and Reporting Service Centre, and Group Programme Director, Sarbanes Oxley. Sue is a chartered accountant with 23 years of experience in the finance sector and a German degree (BA Honours) from Exeter University.

 

Bruce Davis

Bruce is Joint Managing Director of Abundance Investment, the first regulated debt crowdfunding company in the UK. He is also a visiting research fellow at the Bauman Institute at Leeds University and was a cofounder of Zopa, the first peer-to-peer lending platform. Bruce gained an MA from the University of Cambridge and has since worked for companies large and small on branding, innovation and research.

Hanna McCloskey

Hanna is of Algerian-British heritage and the Founder & CEO of Fearless Futures. She has worked for the UN, NGOs and the Royal Bank of Scotland, across communications, research and finance roles; and has lived, studied and worked in Israel-Palestine, Italy, USA, Sudan, Syria and the UK. She has a BA in English and an MA in International Relations with a specialism in Conflict Management. Hanna's areas of interest (and her day job!) lie in the area of challenging interconnected inequalities through new leadership, having dedicated the last eight years to researching, living and exploring the literature and practice of creating socially just, empowered and inclusive communities and workplaces. Hanna also engages in leading education on bringing anti-discrimination and intersectionality to design thinking.

Toyin Ogundana

Toyin is part of the investment team at the social investor, CAF Venturesome, supporting social enterprises and charities to secure affordable finance. A background in financial services has seen her hold roles in corporate banking and restructuring at Lloyds Bank and Nationwide Building Society. After six years, Toyin transferred her skills to public sector real estate finance within the HCA Investments department at the Homes and Communities Agency. Bringing private sector funding expertise to the public sector enabled her to successfully deliver government funding and investment for large-scale affordable housing projects across London and the South East. Outside of work, Toyin works closely with Notting Hill Housing Trust as a member of their resident engagement board and scrutiny panel.

 

Paul Riseborough

Paul is Chief Commercial Officer at Metro Bank, the first new high street bank in the UK for more than 100 years. At Metro, he is a member of the Executive Board and leads the bank's product, digital, corporate transactions and communications teams. He was educated at Nottingham, Oxford and Warwick universities and is a trustee of Making the Leap, a social mobility charity.

 

Julian Thompson

Julian has worked and consulted for charities and social enterprises for the last eight years, supporting them increase and scale their impact. He has experience working in Partnership, Policy, and Innovation roles in organisations such as Scope, Christian Aid and Amnesty International, where he led on the development of their corporate partnerships and innovation strategy. He currently leads on service innovation for health and social care services at the British Red Cross. Julian is also an independent innovation and fundraising consultant working primarily with small-medium charities and social enterprises. He is passionate about reducing inequalities, systems change, improving diversity and inclusion, and harnessing the power of social design and innovation for deep and lasting change. Julian has a Law degree and a Public Policy MA.

Sponsored Links by DQ Promote