Stockpile, a brokerage popular with millennials focusing on fractional share stock investing, has raised $30 million in Series B funding led by Fidelity backed Eight Roads Ventures, with participation by Mayfield, Arbor Ventures, Hanna Ventures, Wang Ventures and others. Stockpile will use the new funds to bring stock investing to more millennial customers and expand its unique features.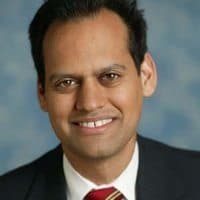 "We're on a mission to make it simple for everyone – especially young, first-time investors – to save and invest for their future," Stockpile founder and CEO Avi Lele.  "Fractional shares make market investing fun, easy, and personal. Even someone with only a few dollars can buy a piece of a favorite brand like Amazon or Alphabet, which are currently trading close to $1000 a share."
This latest investment brings the total raised by Stockpile to more than $45 million.  Mayfield led Stockpile's $15 million Series A in October 2015, with participation by Arbor Ventures, Stanford University and actor Ashton Kutcher.
Stockpile customers can download the iPhone or Android app or visit stockpile.com to open a free account. The platform also encourages early investing: children may open accounts with the parental permission, track and trade approved stocks. Customers can buy individual stocks or ETFs at 99 cents a trade, set up an automatic investment plan, track their investments, learn about stock investing through free mini-lessons, or help others get started by purchasing e-gifts or physical gift cards redeemable for stock.  Customers can open brokerage accounts and purchase fractional shares with as little as $5, making it possible for anyone to own favorite brands like Amazon, Apple, Alphabet, Disney, Nike, Tesla or 1,000 other stocks and ETFs. Two-thirds of Stockpile's customers are under the age of 35.
"Stockpile has had tremendous success in attracting the next generation of investors," indicated Eight Roads partner David Milstein, who joined Stockpile's board as part of the Series B investment.  "Their innovative approach takes the mystery out of stock investing and opens up access to all.  They have put the stock market on a gift card."
Since its retail launch in 2015, Stockpile has spurred a large ecosystem of partners who see this as the next billion-dollar category of gift cards, and not just on retail gift card racks.  Verizon and FIS, the banking industry technology services provider, are among a growing number of Fortune 500 brands offering Stockpile gift cards as employee or customer incentives. Stockpile gift cards are available online, at major retail chains such as Target, Kroger, Office Depot, Safeway and Staples, and through major rewards, incentives, and benefits programs.