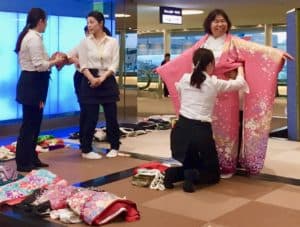 The Financial Services Agency (FSA) in Japan has put their seal of approval on eleven different cryptocurrency exchanges that facilitate the transfer and exchange of Bitcoin, Ethereum and other digital currencies. This is according to a report in Reuters highlighted the fact that Japan recognized bitcoin as a legal currency this past April.
The policy shift by Japanese officials is in contrast to other Asian countries, such as China and South Korea, that have put the breaks on rising Initial Coin Offerings and cryptocurrencies in general. Japan has always been highly active in the crypto space and it has been reported that much cryptocurrency activity shifted to Japan when China began to shutter domestic exchanges. Japan's actions positions the country as a leader in the evolving sector of Fintech.  Additionally, the report stated that Japan was not inclined to ban or halt Initial Coin Offerings, a market that has rocketed in recent months raising billions of dollars in tokenized offerings.
The eleven approved exchanges must adhere to a series of strict requirements. Officials are considering the application of 17 other exchanges. It was noted that 12 exchanges closed in light of the new approach by the FSA.
The list of the 11 approved exchanges is below (in Japanese).
[scribd id=360240780 key=key-5yvB50olTPSppDD8RAJi mode=scroll]