Cloud software company Vlocity, Inc. announced on Tuesday the launch of its new consumer-friendly mobile application, Vella. According to the company, Vella enables insurance carriers to offer a personalized and modern way for their customers to handle their insurance needs.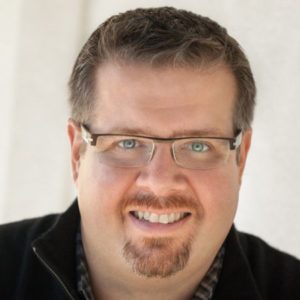 While sharing more details about the app, Raja Singh, Senior Vice President and General Manager of Vlocity Insurance, stated:
"Usage-based insurance, virtual agents, and micro-coverages are among the top topics in the insurance industry today. They have the potential to both disrupt and augment traditional agency-based distribution. Vella combines all those functions in a consumer-friendly application that our customers can completely rebrand and integrate into their channels. The components that underlie the Vella experience are all reusable across the front office, which maximizes the opportunity to learn from and improve customer engagements."
Vella was created using Vlocity's deep industry functionality and microservices architecture, which combined with natural language processing (providing a text-based user interface) and data from the Salesforce IoT, offers a modern approach to personalized insurance with the following features:
Easy Assessment and Instant Coverage: Vella shows the policyholder where they are insured and where they have gaps, and then guides them through simple questionnaires about their assets and potential liabilities. Once recorded, coverage can be added with a few swipes of a finger. Coverage for personal valuables, business pursuits, excess liability and other risks can be cross-sold to the benefit of the carrier and the insured.

Connected Protection: Vella leverages vehicle telematics and other IoT sensors to personalize auto insurance rates and premiums. Coverage can be tailored based on usage and continually updated. For example, premiums can be charged based only on miles driven and rates can incorporate speeding and braking tendencies to reward the policyholder for good driving habits.

Real-time Alerts: Vella offers alerts for relevant information and offers. For example, a policyholder can receive an alert when their connected water sensor indicates a leak in their home, or an offer for travel insurance based on new location data from their phone.

Conversational User Interface (UI): Vella offers instant access to policy details and common transactions through a conversational 'chat' UI, or "virtual agent." Users can ask when their payment is due, the amount of the premium, or even be guided through a new quote. With Salesforce SOS from Service Cloud, a human agent is also just a few clicks away.


Vella also reportedly leverages Vlocity OmniScript for efficient guided interactions, easily injecting simple forms or product information within a chat and/or in the mobile app. Sales and service transactions that normally take numerous steps can be achieved in just a few swipes or clicks. Vlocity's modern microservices architecture enables the virtual agent to process transactions across multiple functions with a single call. 
Vella will be available later this year and will be showcased through demonstrations at InsureTech Connect from October 3rd-4th in Las Vegas.