The State Bank of India (SBI) announced on Tuesday it has formed a partnership with Moody's Analytics to provide bank-wide credit certification to SBI's employees enabling them to source, appraise, and monitor loans faster.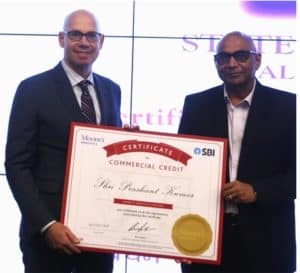 According to SBI, the initiative enhances the bank's market-leading credit curriculum with the globally recognized expertise of Moody's Analytics. It also addresses the Reserve Bank of India's (RBI) mandate for financial institutions to certify the proficiency of all staff in credit management via an accredited institution. Prashant Kumar, DMD and CDO at SBI, stated:
"The collaboration with Moody's Analytics will help to enhance our employees' ability to source, appraise and monitor loans. It will also speed up the process in more efficient manner. This programme is directly aligned with our bank's goals, and our employees look forward to obtaining a world-class certification from Moody's Analytics."
Ari Lehavi, Executive Director at Moody's Analytics, also commented:
"We are honoured to work with SBI to help enhance its employees' expertise in credit assessment. We look forward to a long-lasting partnership with an organisation that shares our commitment to excellence in all aspects of credit lending and risk management."
SBI went on to add Moody's Analytics Certificate in Commercial Credit (CICC) has been adapted to India's banking sector with the help of former the bank's officials and leading industry experts.