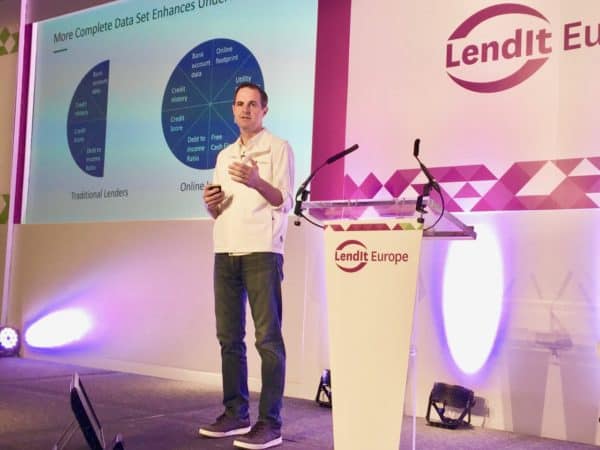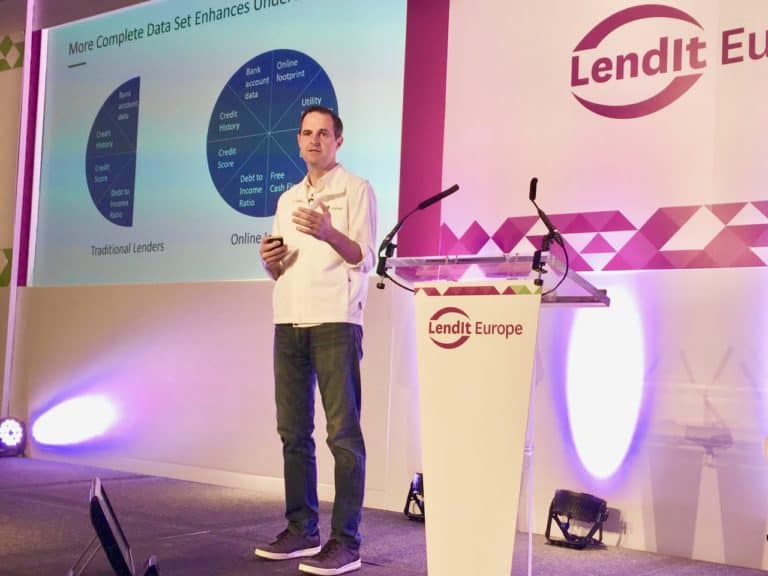 As the alternative lending sector matures, the general atmosphere of its flagship event LendIt takes a different tone. The tone of this year's Lendit Europe was down-to-earth. Hype was out. Business in. Even the discussions about artificial intelligence and blockchain were imbued with much realism. Pragmatism reigned, exemplified by the 15 min networking meetings. 
On this backdrop, Renaud Laplanche, co-founder and CEO of Upgrade, and former co-founder and CEO of Lending Club tried to reignite the flame of the consumer lending sector by forecasting not only its continuing success, but further the emergence of major innovations. He did so by issuing three precise predictions for the sector and promising to the audience to come back to be held accountable.
Here are the three predictions by Renaud Laplanche and how he substantiated them in his keynote speech, as well as in a panel discussion and a one-on-one interview.
PREDICTION 1: The growth of online lending will re-accelerate in the next 15 months.
According to Renaud Laplanche, online consumer lending will experience a second wave of growth in the US for three reasons:
The first reason is that online consumer lending is primarily about refinancing existing debt. Credit card debt is currently growing at a 5% rate and represents $1.021 trillion. The total debt balance of US households totals $12.73 trillion. While this level of indebtedness could seem to be a cause of concern, it is not because salary have increased and households currently experience the lowest debt-to-income ratio.
The second reason is the overall health of the US economy. The US is experiencing one of the longest economic growth run, yet still 20 months shorter than the growth run which preceded the great depression. Observers estimate at less than 30% the risk of recession.
The third reason is the improvement of the consumer lending offering. Platforms have drawn the lessons from their experiences. They have incorporated new technologies such as reusable micro-services, cloud computing, big data and blockchain and completely retooled their platform, further reducing costs, improving underwriting and compliance. This will bring significant benefits and attract new lenders and borrowers.
PREDICTION 2 An organized secondary market for online loans will emerge in the next 15 months.
The compartmentalization of services will enable platforms to develop new products. The standardization of lending data is progressing. The secondary market will make loans as a new asset class even more liquid and attractive.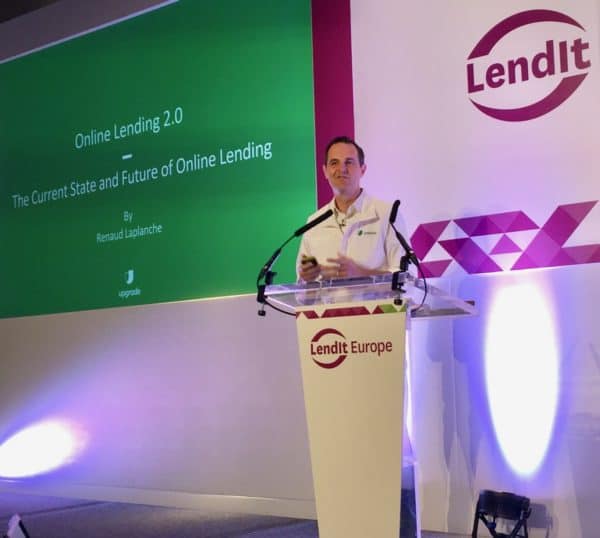 PREDICTION 3: Continued re-bundling will give birth to at least one major consumer product innovation in the next 15 months.
Between 1998 and 2015, a first wave of fintech startups have unbundled the banking value chain by providing alternatives for single components such as marketplace lending for lending, online payments, deposits, robo advisors for asset management, and aggregators for personal finance. Since 2015, fintechs are "rebundling" the bank by extending their services to multiple components. Payment outfits Klarna and Square are offering loans. Sofi and Lufax are expanding from loans to wealth management products. This change is bound to bring about new, radical consumer innovations. Which ones, Renaud Laplanche cannot yet predict, but he's convinced is that there will be some.
Upgrade's Vision: One Click Responsible Credit
When I asked Renaud Laplanche about his personal vision of the ideal product – the product he would like his company to deliver if there were no technological or other barrier, he said: "one click responsible credit."
One-click meaning as smooth a customer experience as the one-click purchase offered by Amazon. Responsible because Upgrade wants not only to making credit more affordable by lowering its cost of operation, it also wants to support people who want to regain control over their debt.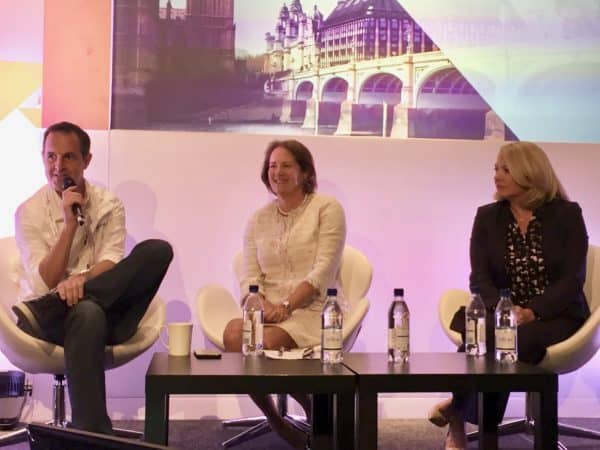 Upgrade is targeting the low prime and the near prime consumer segment. In these segments, consumers have a general awareness of why their credit score matters and what they should do. But very few understand how their score really works and how they can improve it. Upgrade catches their attention by tying education to the loan process. For example, borrowers who get turned down want to understand why. They are given "credit health insights" into their credit card utilization rate and the 5 steps they could take to improve it.
Renaud Laplanche says that Lending Club already set the bar very high in terms of transparency. At Upgrade, he wants to offer new levels of transparency. Transparency towards investors about the evolution of the loan portfolio, the borrowers' profile, and credit score fluctuations – using the blockchain as a data integrity tool.
Upgrade success is not dependent on the industry growing faster as it is very small as it is just starting and has plenty of room to grow.
---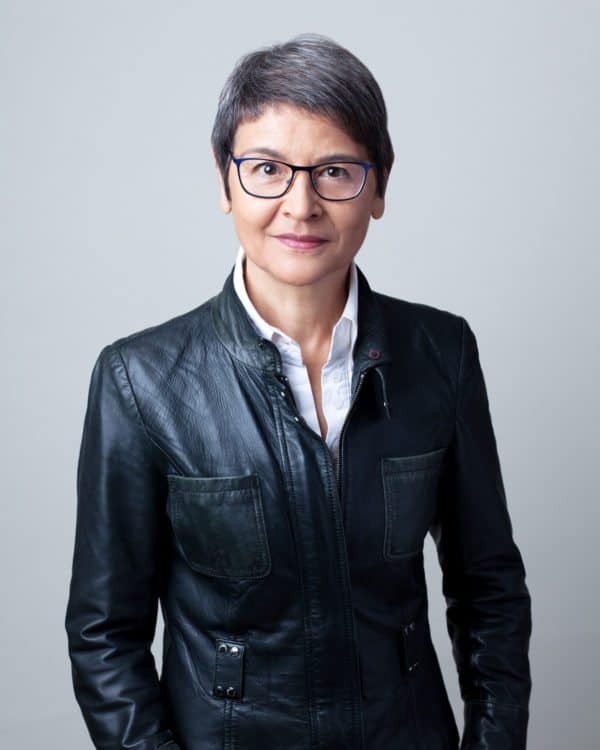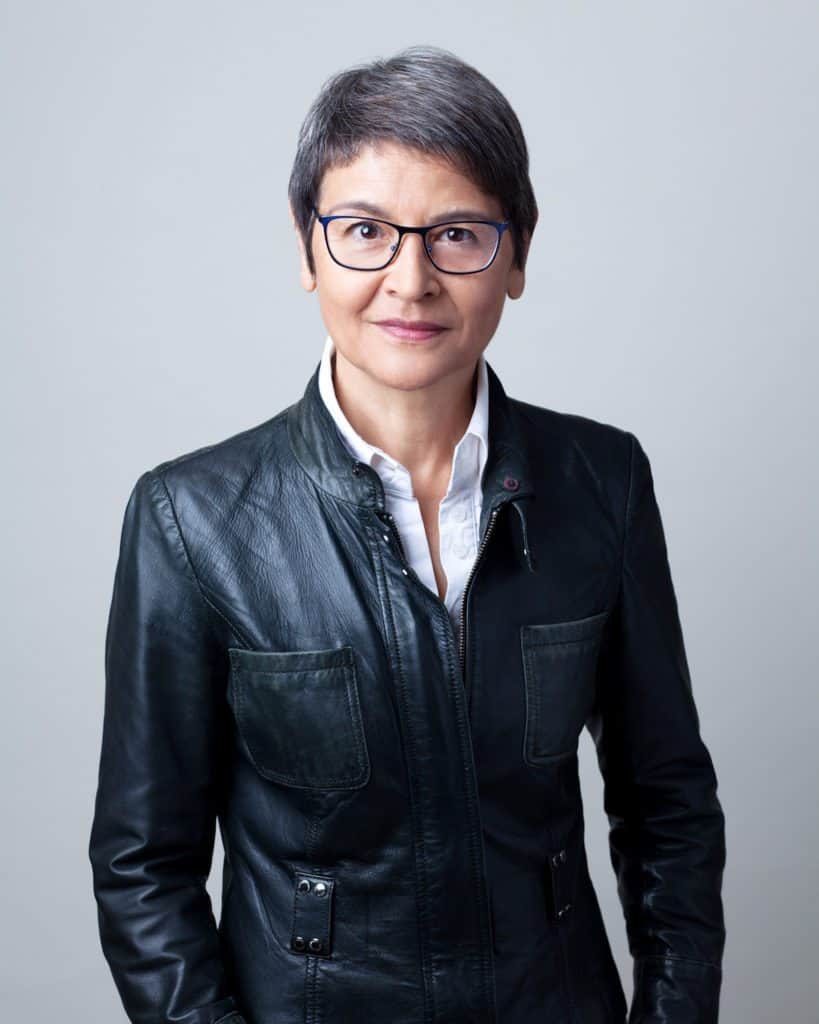 Therese Torris, PhD, is a Senior Contributing Editor to Crowdfund Insider. She is an entrepreneur and consultant in eFinance and eCommerce based in Paris. She has covered crowdfunding and P2P lending since the early days when Zopa was created in the United Kingdom. She was a director of research and consulting at Gartner Group Europe, Senior VP at Forrester Research and Content VP at Twenga. She publishes a French personal finance blog, Le Blog Finance Pratique.
---
Sponsored Links by DQ Promote