P2B Investor has launched an interesting partnership program that is good for banks, good for borrowers and good for P2Bi. Banks, typically smaller banks, would like to lend more to SMEs but are risk averse due to multiple reasons. P2B Investor's new program allows the bank to buy the first half of the loan with their low cost of capital, and P2Bi marketplace buys the second half. Thus the SME has a hybrid line of credit to finance its cash needs.
P2Bi says, correctly, the are not the first Fintech company to partner with a bank, but this is marketplace lending meets SaaS, in a novel way. Their first official bank partner, New Resource Bank helped heped P2Bi to pioneer the program. P2Bi stated;
"We could not have asked for a better partner, we are both organizations that are committed to delivering more capital to growing, mission-driven businesses."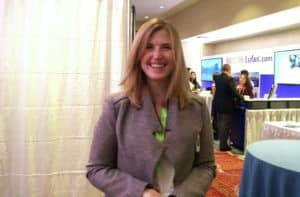 P2B Investor CEO Krista Morgan explained the program in a post;
"It's an affordable asset-backed line of credit that can scale with a business as it grows and reduces the administrative burden of managing a line of credit. Our new program gives every community bank the opportunity to say yes more often and give their clients a better, more modern, borrowing experience. Best of all, the bank doesn't need to buy expensive back office technology that is hard to integrate, or spend months training a new team to manage loans. Our people, our processes, and our platform can be leveraged on a loan by loan basis at minimal cost to a bank."
Vincent Siciliano, President and CEO of New Resource Bank, said by using P2Bi they will now be able to provide access to finance for companies that would not typically be able to do so;
"This allows us to offer a greater suite of lending products to the community of sustainable businesses we serve."
P2Bi provides SMEs with a line of credit ranging from $250,000 to $10 million. If you are an accredited investor, you may invest in these loans. It will be interesting to watch of offer community banks partner with P2Bi.