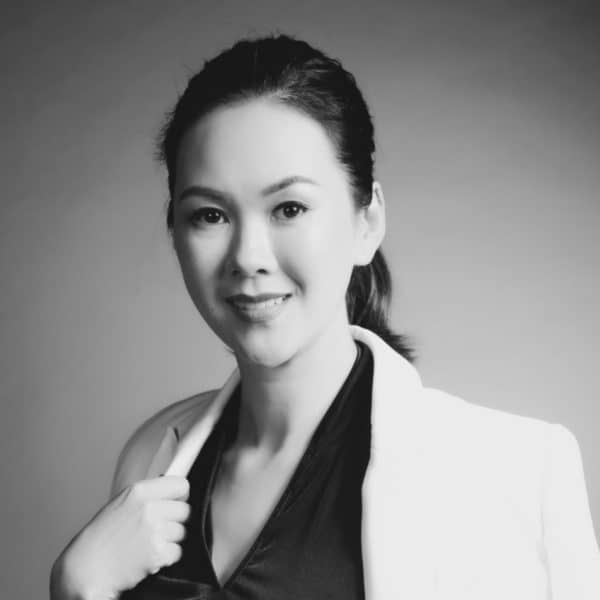 Fosun RZ Capital (formerly called Fosun Kinzon Capital) is a leading China based venture capital firm that is part of the Fosun Group which is based in Shanghai. Fosun Group, which is listed on the Hong Kong Stock Exchange, spent "billions" acquiring global companies during the past two decades. Think Club Med, Cirque du Soleil, Thomas Cook. There are also mining companies, pharma, real estate and more. Fosun Group is pretty huge. According to an article in China Daily this past summer, Fosun RZ Capital had two funds under management. One worth $125 million and the other holding $200 million. The funding from both came directly from the Fosun Group. A third $250 million fund was in the works at that time.
Fosun has incorporated a "Unicorn Strategy", according to their corporate web site. This Unicorn strategy is described as being asset light focusing on internet technology and big data. Of course, one of the biggest sectors of industry that is in the midst of a digital revolution is finance. To help pursue this Unicorn mission it simply makes sense to establish a prominent outpost in one of the leading innovation centers in the world: Silicon Valley.
Fosun RZ Capital is preparing to significantly expand its presence in the bay area. The VC firm is adding 10 team members during the next year while continuing to invest in early stage (Angel) to VC and growth stage companies with a focus on internet applications and frontier technologies. The verticals Fosun is targeting include health, consumer and Fintech. Fosun has already invested in companies like Roost, Snapsheet, Sure, QuantGroup and Earnest. Fosun says that currently six portfolio companies are planning IPOs over the next year.
To lead the North American charge, Fosun has appointed Ying Wang as Managing Director of Fosun RZ Capital. A graduate of UCLA Anderson, Wang previously worked at Northern Light Venture Capital. Now she is seeking new investments to build upon Fosun's already substantial portfolio.
Crowdfund Insider recently connected with Wang who is poised to become a leading VC in Silicon Valley and beyond. Our discussion is below.
---
Fosun RZ Capital is significantly expanding its presence in Silicon Valley. Why is that?
Ying  Wang: Fosun RZ Capital is preparing to expand its presence in Silicon Valley, growing to 10 team members in its office in the Bay Area. Our team sees great value in this move because Silicon Valley has a wealth of new and emerging companies in our areas of investment focus, including internet applications and frontier technologies specializing in finance technology, pioneering technology, healthcare, and consumer technology.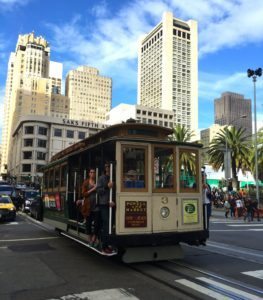 What do you hope to accomplish?
Ying  Wang: Our Silicon Valley Fosun RZ Capital team is focused on making investments in Angel to VC and growth stage companies in the consumer technology, insurance, and financial technology categories to support the company's overarching goal of working with the most innovative companies worldwide and creating an ecosystem where cross border synergy is created.
Our ecosystem consists of cutting edge portfolio companies selectively chosen to enrich the health, happiness, and wealth of families in the markets we enter.
Fosun has been active in the Fintech space. What are some of your standout Fintech investments to date?
Ying  Wang: Some of our most recent FinTech investments include:
Snapsheet is the first and only venture in the U.S. to focus on optimizing the auto insurance claim process. Fosun RZ Capital invested in December 2016 for $3 million as a participant in Series C and serves as a board observer.
uSense develops an inside-out hand and position tracking technology for augmented/virtual reality. Fosun RZ Capital invested in March 2016 for $7 million as a lead investor in Series A and serves as a board member.
Sure is the leader in the on-demand insurance space that partners with traditional insurance carriers to provide products that match with millennial lifestyle scenarios on a mobile-first platform. Fosun RZ Capital invested in January 2016 for $1 million as a participant in Series Seed
Earnest is a financial technology company using data science, smarter design, and exceptional service to rebuild financial services. Fosun RZ Capital invested in November 2015 for $5M as a participant in Series B.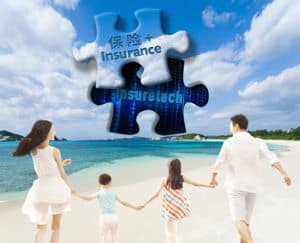 Which areas of Fintech hold the most promise?
Ying  Wang: Based on our most recent investments, I'd say we see a lot of potential in the Fintech, wealth management, lending, and payment spaces.
Currently we spend a lot of our time in the Insurtech space, where we believe there is tremendous room for innovation, not only in disintermediation, but also around risk underwriting, which is core to insurance.
Fosun has invested in or acquired eight insurance carriers around the world, so we believe we have the expertise to help startups with many critical matters.
What about the Crypto / Blockchain space?
Ying  Wang: As of right now, the Crypto / Blockchain space is not a focus for Fosun RZ Capital.
Do you look for domestic operations with potential? Or are you more focused on Fintech firms that seek to operate internationally? Or both?
Ying  Wang: We are interested in investing in companies that have a strong potential to disrupt and own their domestic market. While not a requirement, we are also drawn to businesses with growth momentum in China as Fosun has strong roots in the market with a deep understanding of middle-class families.
China's strength and advancements in tech innovation and large scale consumer will also help the company's progress as it expands and evolves with more business opportunities.
At what stage do you invest? Seed? Early? Later? Do you have any parameters regarding investment size?
Ying  Wang: Fosun RZ Capital looks for companies anywhere between Seed and Series B in the $3-15 million range – it really depends on the company. We invest in new companies with large potential to grow. Down the road they may reach that potential – which is where a large investment vehicle like our overarching Fosun Group steps in and continues to support these companies.
Once you invest in a company, how actively engaged is your team?
Ying  Wang: For most of our investments, we have a board or board observer seat once the investment has been made. Our goal is to share strategic recommendations, make vital introductions and aid with recruiting that these companies may not have had access to prior to our relationship.
What do you typically look for in regards to an exit strategy? Have you had many exits to date?
Ying  Wang: Usually we look to exit through IPOs or acquisitions, with the exception of portfolios that offers great strategic value to the Fosun Group, then we might even increase our stake in the company to become a long term equity partner.
What advice/recommendations do you have for women seeking to get ahead in finance?
Ying  Wang: My advice for women seeking to get ahead in finance is to take being a woman out of the equation. Don't let gender be an obstacle for you, and instead focus on being proactive and create your own opportunities. If you are good at what you do, gender has nothing to do with how successful you are.