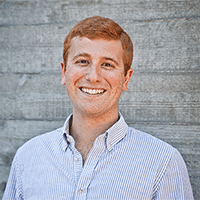 JPMorgan Chase (NYSE: JPM) has announced it will acquire payments platform WePay. Details on the acquisition were not revealed.
A Silicon Valley based Fintech, WePay was launched as a "Payments as a Service" company in 2008. WePay has focused on  focus on platform customers with over 1,000 partners, like Constant Contact, GoFundMe, and Meetup and many more. The payment space has been a hot sector of Fintech as larger companies seek to acquire both tech and customers. Alibaba, a company that some people view as the model for the future of finance, has been a strategic acquirer of payment platforms.
"Being part of the Chase family – with its global capabilities, brand and scale – will help us better support our growing list of platform partners and the businesses they serve," commented Bill Clerico, founder and CEO of WePay. "We're excited to marry the distribution of one of the world's largest and most respected financial institutions with the best technology and talent in Silicon Valley."
WePay called the acquisition by JPM as the next chapter in their evolution. Clerico shared;
"It's a cliché to say that startups are rollercoasters.   But it's a cliché because it's true. The past 9 years have been the most intense of my life. The WePay team has navigated pivots, faced near-death experiences, celebrated marriages & babies, posted big wins, raised millions, forged company-defining partnerships, welcomed new faces, and mourned the losses of colleagues and friends."
Clerico also mentioned they are in hiring mode.
The company said the backing of JPM will make WePay the "one of the most well-financed payments technology companies in the world."
Clerico and his executive team are expected to remain at the helm of WePay going forward.