Israeli fintech company PayKey announced on this week it has secured $10 million during its Series B financing round, which was led by MizMaa, with the participation of other investors including SBI Group, Siam Commercial Bank's financial tech subsidiary Digital Ventures, SixThirty and FinTech71. This investment round comes less than a year after the company raised $6 million.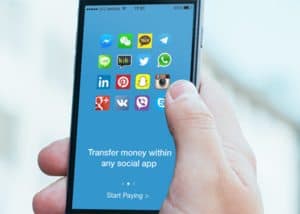 The company, which was founded in 2014 by CEO Daniel Peled and CTO Offer Markovich, has reportedly developed a mobile payment service that allows bank customers to access financial services without logging into a banking app. Its software also allows customers to transfer money instantly using social networks such as Facebook, WhatsApp, and Twitter.
"At the core of PayKey's Social Banking solution is the patent pending Mobile Banking Keyboard. This unique keyboard seamlessly integrates with the mobile banking application, enabling users to initiate a range of financial services, including P2P payments, request payment, balance check, cardless cash withdrawal, and more, from within any mobile application without needing to open a dedicated app. PayKey's white label solution easily integrates on the API level and retains the bank authentication method without compromising the security level."
PayKey has notably signed commercial deals with seven banks, including Westpac, UOB, Turkey Garanti Bank Bank Leumi and an unnamed major global financial services provider. The new funds will be used to further develop products and double the company's customer base in the coming months. Previous investors include e-ventures, Magma, Digital, CommerzVentures, Santander InnoVentures and Leaders Ventures, as well as MasterCard and Gabby Salem from Wharton Asset Management.