Enigma, a San Francisco-based decentralized data marketplace protocol built by MIT graduates, announced on Wednesday it has formed a partnership with digital assets exchange and payments processor, KyberNetwork.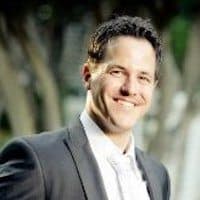 According to the duo, this new collaboration focuses initially on initiatives around Enigma's product, Catalyst, a machine-based investing platform and trading infrastructure for digital assets. Catalyst will be used to support reserve operators on KyberNetwork, while KyberNetwork will integrate with Catalyst as a data provider and as an exchange service. In the longer term, both companies will work towards their shared perspective for the decentralization of crypto-asset exchange and the expansion of blockchains through potential initiatives in different industries and verticals. Speaking about the partnership, Enigma co-founder and CEO Guy Zyskind stated:
"Enigma has an ambitious goal to build a protocol that can support mass adoption of decentralized applications. As a first step, this partnership will help build momentum and acceptance of the Enigma protocol, working toward our goal of democratizing data. All of us at Enigma have tremendous respect for the KyberNetwork team and their view for the future of decentralization. Our companies are excited to work towards future strategic initiatives and believe this sets a strong precedent for our other partnerships in the space."
It was also revealed that the primary aim of the Enigma protocol is to return to the original vision of the internet and create a single, open-sourced protocol for permanently storing, sharing and processing of data. The company is currently building a decentralized, scalable blockchain data marketplace for the web by building a necessary second-layer, off-chain network. Through this unique infrastructure, Enigma aspires to fix the biggest flaws of blockchain — scalability and privacy. Loi Luu, KyberNetwork co-founder and CEO, noted:
"Our partnership with Enigma solidifies our aspiration to be the leader in the crypto-asset exchange sector. With Enigma's vision, their deep understanding of blockchain technology and the power of Catalyst, this collaboration is expected to spark innovation and additional research into the intricacies of trading behavior. In so doing, we hope that our efforts can close the gap between data demand and supply, and empower effective and efficient use of data."
Enigma and KyberNetwork added their continued evolution and collaboration will ensure state of the art infrastructure for the transaction of crypto-assets in the future.