51 CreditCard (u51.com) is Planning to List in Hong Kong in 2018
51 CreditCard (u51.com), a leading online platform for credit card bill management, is reported to be listed on Hong Kong Exchanges and Clearing Limited (HKEX) in 2018, aiming to raise at least 500 million dollars. 51 CreditCard is among the most experienced online bill management platforms in China and is targeted on three key service categories, namely liability management, personal credit and online wealth management. As shown on its website, 51 CreditCard has about 100 million registered users and 1 billion bills under management, covering more than 35% of the credit card bill management market. Last October, 51 CreditCard managed to secure a USD $400 million C+ fundraising. Report from PR Newswire in April indicated that market value of 51 CreditCard had reached 10 billion yuan, making it a new member of the Fintech Unicorn club. (Source: WDZJ)
NIFA is Proposing a New Information Disclosure System and Debt-collection Standard
According to a report of China Daily, the credit database of PBOC has collected credit information of more than 840 million individuals as well as more than 19 million companies and organizations by the end of April. Among these agencies, only 255 licensed micro loan companies have been connected to the company credit information system and 156 to the individual credit information system. However, most participants in the emerging fintech market, like consumer finance companies, are not included in it. This means that someone has a default record on such platform may not be affected in background check when he/she applied for a mortgage from a commercial bank.
Luckily, the good days of the debtors is passing away. The National Internet Finance Association of China (NIFA) is leading the establishment of a national Fintech information disclosure platform, similar to the PBOC credit database, offering access for credit information checks and fraud prevention. Besides, NIFA is also proposing a new standard for debt-collection, trying to regulate the collection process and avoid related illegal activities (e.g. previously reported in the campus loan market). (Source: yicai.com)
WeChat Pay Accepted on China's Official Train Tickets Booking Website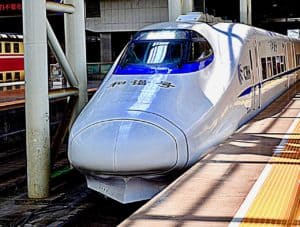 From November 1st, customers will be able to pay their train tickets by using WeChat Pay through the official booking website 12306.com or in the train station (booking office/self-service ticket machine). Alipay has dominated this multibillion-dollar train ticket booking market over mobile payment since 2013. Though most of the major commercial banks in China also provide mobile payment services for train ticket booking, customers still favor Alipay. Such a move of WeChat Pay is likely to break the monopoly of Alipay. Apart from ticket booking, customers could also pay through WeChat for shopping or food-delivery service on the train. (Source: NetEase)
[clickToTweet tweet="WeChat Pay Accepted on China's Official Train Tickets Booking Website #Fintech" quote="WeChat Pay Accepted on China's Official Train Tickets Booking Website #Fintech"]
Bihubao.com reached cooperation with France' No.1 mutual insurance provider VYV
On October 26th, Bihubao.com reached cooperation with France's No.1 mutual insurance provider VYV.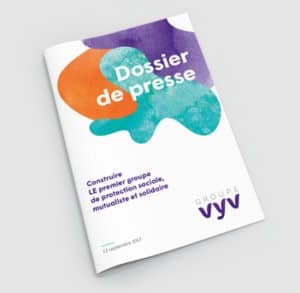 Founded in September 2017, VYV is jointly set up by three mutual insurance veterans (MGEN, HArmonie and ISTYA). VYV is now providing social security and health insurance for more than 10 million people. The agency has established a network of 900 health care centers and 35,000 staff, offering services of health insurance, life insurance, annuity insurance, disease prevention and health management.
Bihubao.com defined itself as an online mutual cooperation platform, dedicated to providing mutual cooperation services in three aspects-mutual insurances, mutual community and (location based) mutual social activities. 
Through this cooperation, the two firms hope that they could take full advantages of each other, promote the development of cooperation economy in China, and spread Bihubao.com's advanced experience in online community operation. (Source: 01Caijing)
Trustdata Releases China Consumer Finance Analysis Report (2017)
On October 18th, Trustdata released the long-awaited "Trustdata: China Consumer Finance Analysis Report (2017)". The document presents a comprehensive review of consumer finance development in China, makes a deep analysis of payday loan, installment credit and consumer behaviors, and proposes a new concept called "Consumer Finance Development Index".  Statistics from the research notes that, by the end of last month, the credit scale of consumer finance in China has reached more than 110 billion yuan with 3.7 million registered users. From the angle of mobile market penetration, China's consumer finance market (payday loan and installment credit) is still emerging and momentum is powerful.
(Source: iefinance)
---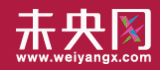 WeiyangX is the most influential website focusing on fintech in China. The site covers the latest news, industry data analysis, business practices, and in-depth fintech cases in fintech. WeiyangX is incubated by Fintech Lab. Founded by Tsinghua University's People's Bank of China (PBC) School of Finance in 2012, the Fintech Lab is the first and leading research entity dedicated to leading best practices, promoting interdisciplinary innovation, and encouraging entrepreneurship in the field of fintech through scientific research and innovative project incubation.

Sponsored Links by DQ Promote