Pundi X, a blockchain startup that aims to make cryptocurrencies an enabler of ubiquitous cashless payment environments across South East Asia, has successfully closed its pre-sale ICO with a total of 3,148 ETH, 613 BTC and 250,040 XEM, an equivalent to 14,000 ETH or $4 million, secured from 615 investors.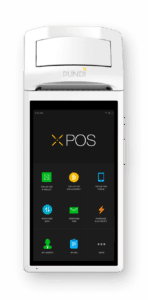 Founded in 2016, the company describes itself as a blockchain startup that aims to make cryptocurrency an enabler of ubiquitous cashless payment environments across South East Asia.
"Mobile digital payment penetration is low. South East Asia averages 23% bank account ownership and business conduct is still largely cash-basis and offline (paid hand-to-hand). Cryptocurrency is still in the hands of few and normal people have little clue how to own it. After almost a decade of cryptocurrency revolution, less than 1% global population owns cryptocurrency. This is our biggest challenge. Pundi X's mission is to make buying cryptocurrency as easy as buying bottled water. As the Walmart and 7-Eleven of cryptocurrency, we want users to buy and use cryptocurrency anytime anywhere."
According to Pundi X, the pre-ICO cap is 5% or 14,000 ETH from a total ICO hard cap of 280,000 ETH. ETH are exchangeable with PXS Tokens at a rate of 1 ETH: 500 PXS. Angel investors in the pre-sale ICO included David Lee Kuo Chuen and Lon Wong. Chuen serves as a Professor of Quantitative Finance and is an investor of ZCash, Qtum, TenX, InfoCorp and OmiseGo; Wong is the President of NEM.io Foundation and CEO of Dragonfly Fintech. Nem currently ranks 7th in the Coinmarketcap. Speaking about the Pre-ICO success, Zac Cheah, CEO of Pundi X, stated:
"We are truly grateful to achieve our presale target thanks to the commitment of hundreds of enthusiastic retail investors. Such huge community support gives the team a great deal of pride ahead of the full public ICO, which we will see institutional investors getting involved for the first time."
Funds raised will be used to purchase Pundi X POS devices that will be installed in retail outlets enabling consumers to quickly and easily buy or sell cryptocurrency using fiat money (Dollars, Rupiah, Baht, etc.), bank card, mobile wallet or Pundi X Pass. The purchased cryptocurrency can be stored in a digital wallet or used to make cashless payments to top up phones, pay utility bills or buy goods, subject to local regulations in each market. Pundi X POS devices to be installed over a three-year period in the founding countries, Indonesia, Singapore, Hong Kong, Japan, South Korea, Thailand, Malaysia, Vietnam, and other Asian markets.