Last week, academia collaborated project Open Source University announced the launch of its global social innovation platform, which enables decentralized academic a professional development globally.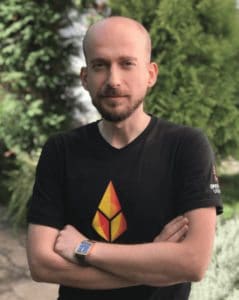 According to its creators, Open Source University is aiming to introduce an industry-standard digital wallet to store higher and continuous education certifications, coming from multiple issuers as opposed to the closed-source classic university diploma. Some of the key advisers to the project include Bulgaria's former Minister of Education & Science, professor, Sergey Ignatov, as well as acting heads of universities and faculty departments.
Hristian Daskalov, project lead at the Open Source University, stated:
"While we step on the findings of our colleagues, the Open Source University is the first to introduce a dedicated academic blockchain to serve the needs of learners globally. It will be of especial help to disadvantaged groups such as displaced migrants and the ones who cannot afford on-campus education. Most of us have access to high-quality low-cost learning alternatives online, but we do not have the tool to organize and validate our accomplishments in front of institutions and employers. And in some of the world's biggest economies such as India and Brazil, we are addressing a problem, affecting more than 80% of the population, given the current rates of enrollment in higher education."
It was also revealed that the project team is drawing inspiration from the world of cryptocurrencies not only when it comes to leveraging the blockchain for academic purposes, but also in terms of funding the development of its global education and career development ledger. Open Source University will soon be launching its Initial Coin Offering), issuing "EDU Tokens" to serve as a mechanism for educational offerings to be bought and sold through the blockchain-based platform.
Once the ICO campaign is completed, the immediate next steps are for the team to proceed with on-boarding around 60+ million learners, enrolled in massive open online courses (MOOCs) through the integration of the distributed ledger with platforms such as "Coursera" and "EdX." The presale starts on November 20th.