The CME Group has announced the launch of Bitcoin Futures, an event that should drive both liquidity and overall acceptance higher for the popular cryptocurrency. The launch is pending all regulatory requirements but expectations are this is a lock. This comes at a time when Bitcoin has been rocketing higher having recently topped $6000 in value.
Opportunity Knocks
"Given increasing client interest in the evolving cryptocurrency markets, we have decided to introduce a bitcoin futures contract," commented Terry Duffy, CME Group Chairman and Chief Executive Officer.  "As the world's largest regulated FX marketplace, CME Group is the natural home for this new vehicle that will provide investors with transparency, price discovery and risk transfer capabilities."
Since November 2016, CME Group and Crypto Facilities Ltd. have calculated and published the Bitcoin Reference Rate (BRR), which aggregates the trade flow of major bitcoin spot exchanges into the U.S. Dollar price of one bitcoin as of 4:00 p.m. London time. Bitstamp, GDAX, itBit and Kraken are the constituent exchanges that currently contribute the pricing data for calculating the BRR.
Dr.Timo Schlaefer, CEO of Crypto Facilities, said they were excited to work with CME Group and see the BRR used as a settlement mechansim;
"The BRR has proven to reliably and transparently reflect global bitcoin-dollar trading and has become the price reference of choice for financial institutions, trading firms and data providers worldwide."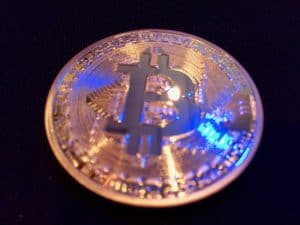 CME Group and Crypto Facilities Ltd. also publish the CME CF Bitcoin Real Time Index (BRTI) to provide price transparency to the spot bitcoin market.  The BRTI combines global demand to buy and sell bitcoin into a consolidated order book and reflects the fair, instantaneous U.S. dollar price of bitcoin in a spot price. The BRTI is published in real time and is suitable for marking portfolios, executing intra-day bitcoin transactions and risk management.
The CME Group says that Cryptocurrency market capitalization has grown in recent years to $172 billion, with Bitcoin representing more than 54% of that total, or $94 billion.  The Bitcoin spot market has also grown to trade roughly $1.5 billion in notional value each day.