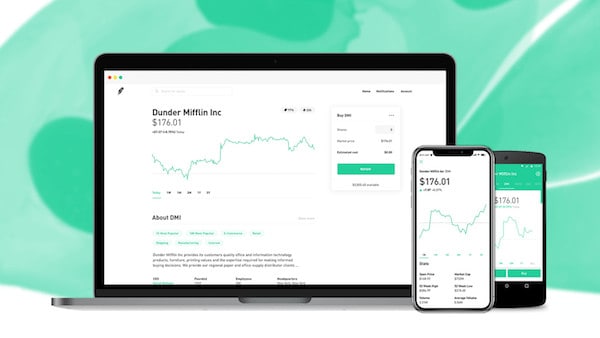 California-based fintech broker firm Robinhood announced on Wednesday the launch of its new platform, Robinhood for Web, which features research and discovery tools. The platform's debut comes less than a year after the company secured $110 million during its recent Series C funding round, which was led by DST Global, with participation from NEA, Index Ventures, Ribbit Capital, Thrive Capital and Greenoaks Capital.
"Over the course of nearly two years, we called, video-chatted, and met with all types of people, all around the country, with varying investment strategies, financial goals, and account balances, to determine what real people actually want in an online investment platform. And in many cases, we met with people who have never even invested before. Simply put: we listened, and now we're delivering."
Features include Collections, which offers a list of new stocks and is organized by sectors such as Gas and Oil, Entertainment, and Social Networks. Robinhood noted that for each stock, users can view the average share price that the platform's investors bought as well as the current share prices. Users can also scroll through a list of stocks investors also bought in addition to individual stocks. The platform has analyst ratings and earnings information as well.
Robinhood then noted that all features will make be available through its iOS and Android apps early next year. The company then added:
"Thanks to your support, Robinhood's the fastest-growing brokerage ever. We just crossed three million users and over $100 billion in transaction volume. Together, we've saved over $1 billion in trading fees — that's money back in the hands of everyday Americans."