On Tuesday, Crowdfunder UK announced it has formed a partnership with the Design Council to support and encourage UK businesses to design innovative new products and get them to market through the Spark 2018 initiative.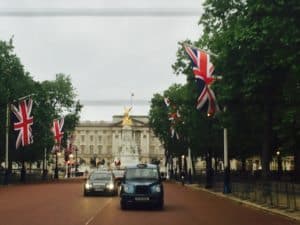 The crowdfunding platform revealed that as part of the Spark partnership The Design Council will provide additional support to Crowdfunder's many design projects, and the Crowdfunder.co.uk platform will help take products working with The Design Council to market. Ellie Runcie, Director of Growth & Innovation, Design Council stated:
"The advice and guidance that Crowdfunder UK provides to Spark finalists plays a key role in their planning process not only for product validation, but increasingly it is the main platform for their market entry and promotional strategy."
Rob Love, Founder of Crowdfunder UK, also commented:
"The partnership with the Design Council is particularly exciting because Crowdfunder and Spark links the steps in the journey to successfully get a product to market. Crowdfunding offers the opportunity for designers and innovators to reduce risk by validating their ideas at an early stage, but it's only part of the journey in bringing a product to life. Whilst it allows you to validate, fund and gain support from a wider audience, you still need a certain amount of expertise and support from people who know how to successfully get your product to market."
Applications to the Spark Programme are now open and close on November 21st. Crowdfunder UK went on to add it has to date worked with over 80,000 projects to help them raise money from the crowd to make their ideas happen. The funding portal is currently seeking £750,000 through equity crowdfunding platform, Crowdcube.