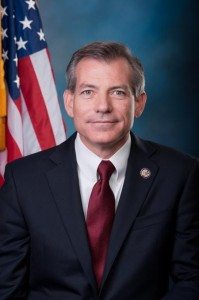 In a strong sign of bipartisan support, the House of Representatives approved by voice vote HR 1585 or the Fair Investment Opportunities for Professional Experts Act. Sponsored by Representative David Schweikert from Arizona, HR 1585 may address the profound shortcomings in the current definition of an Accredited Investor.
According to current rules, an Accredited Investor must have $200,000 or more in annual salary or a net worth (minus their primary residence) of $1 million. Accredited Investors may participate in private securities offerings for various investment categories but these offerings, typically under Reg  D, are where promising early stage companies raise growth capital. Just about every hot tech startup raises capital from Accredited Investors. As public markets have become over-regulated and excessively expensive, issuers have shied away from doing initial public offerings. This means much of the growth (and affiliated wealth) has been concentrated to the very wealthy. What the current definition clearly misses is a sophistication qualification. There are plenty of people with a net worth that qualifies as Accredited that should not be allowed to participate in private offerings. And there are plenty of very sophisticated individuals that are boxed out due to the outdated rules.
The language of the Schweikert bill will make the following changes:
This bill amends the Securities Act of 1933 to modify the definition of "Accredited Investor" for purposes of participating in private offerings to include:
an individual whose net worth, or joint net worth with their spouse, exceeds $1 million, excluding their primary residence;
an individual whose income over the last two years exceeded $200,000, or joint spousal income exceeded $300,000;
an individual who holds a state-issued financial services license; and
an individual determined by the Securities and Exchange Commission to have qualifying education or experience.
The intent of the bill is to open up private investments to a wider audience, one that has been disenfranchised for far too long. The kicker is, of course, how the SEC decides to qualify sophistication. Some industry followers expect an online test that allows an individual to validate their knowledge of securities while accepting the fact investing in early stage companies is very risky – and there is a good chance you will lose all of your money.

The bill now moves to the Senate Committee on Banking, Housing and Urban Affairs. As it received support from both Democrats and Republicans in the House, it should move rapidly to the Senate floor.

Sponsored Links by DQ Promote