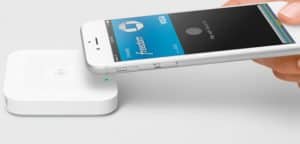 Square (NYSE:SQ), a growing Fintech and payments platform, reported earnings after the bell today. Square saw "ongoing strength" in transaction, subscription and services-based revenue.
Top-line revenue grew from the Q2 of 2017 increasing 33% year over year, up from 26%.  Gross Payment Volume (GPV) jumped 31% year over year to $17.4 billion, with strength in mid market sellers. Total net revenue hit $585 million growing 33% versus year prior. Net income came in at a $16 million loss.
Regarding Square's emerging online lending vertical, Square facilitated 47,000 business loans totaling $303 million, up 45% year over year. In comparison, during Q2 2017, Square Capital originated over 49,000 SME loans of $318 million.
This past summmer, Square launched a pilot of Square Installments a product that is integrated with Square Invoices. This credit offering allows a seller's customers to finance purchases over several months.  Square notes that typically, only larger businesses have the ability to offer purchase financing. Square Installments offers SMEs access to this growth tool as well.
Hopefully more detail will be provided during the conference call at 5PM ET today.