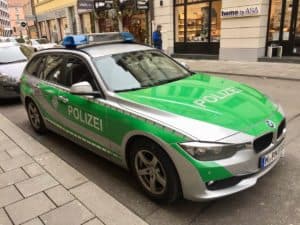 Germany's financial regulator, the Federal Financial Supervisory Authority (BaFin), has published a consumer warning today on Initial Coin Offerings (ICOs).
BaFin said the purchase of cryptocurrency coins or tokens may result in substantial risks for investors calling them highly speculative. The agency said the high level of public interest in ICOs was attracting fraudsters.
BaFin itemized the potential risks to investors, including:
Significant price fluctuations and the possibility of no secondary market
The difficulty of investors to establish functionality and business models.
The code may be vulnerable to hacks
Information provided by issuers may be insufficient in contrast to regulated offers.
A lack of transparency and legal requirements
The possibility that personal information will not be protected
The systemic vulnerability of ICOs to fraud, money laundering and terrorist financing.
Perhaps even more ominous, BaFin said there was a possibility of authorities taking action against operators and other persons involved in such "illegal dealings."

BaFin stated they will publish additional information on ICOs on November 15th.

Sponsored Links by DQ Promote