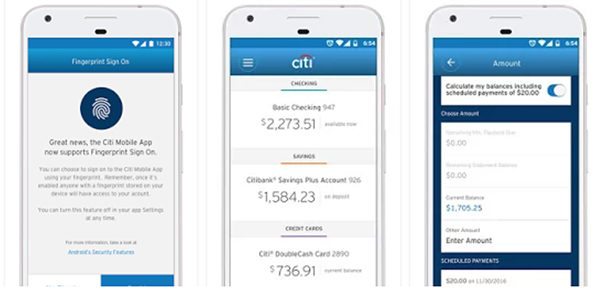 Banking giant Citi today announced on Thursday the new functionality for the Citi Mobile App for Android, offering access to banking and wealth management capabilities with a user-friendly design. Citi FinTech developed the new mobile features for Android following last year's launch for iPhone.
The new Android functionality includes the following:
Brokerage Account Opening: Citigold clients can open a Citi Personal Wealth Management brokerage account on mobile.
Trading and Investments: Clients with a brokerage account can enter orders to buy and sell equities, ETFs and mutual funds right on their phone.
Instant Servicing: "Click to call" capability enables Citigold clients to connect instantly with their Citigold Relationship Manager, Citi Personal Wealth Management Financial Advisor or the 24-hour service center.
While sharing more details about the functionality, Carey Kolaja, Chief Product Officer at Citi FinTech, stated:
"We are competing for our customers' time and attention on their mobile devices, so delivering an elegant user experience is paramount. Our goal is to meet our customers on the channels and devices that they prefer. By leveraging Citi's agile operating model and extensible services we were able to prepare this Android launch two-and-a-half times faster than last year's iPhone release."
Sean Murray, Managing Director, Global Wealth Management and Digital Identity Products at Citi FinTech, added:
"We are excited to launch this suite of new mobile capabilities for our customers who are Android users. In the weeks and months ahead, we'll continue to roll out additional functionality like money movement and wealth management tools."
Citi has notably launched a variety of mobile app capabilities for Android users this year in the U.S., including enabling credit card members to add authorized users on mobile, Quick Lock for debit customers, and Citi Pay in-store purchase capability.