UK-based fintech Flux announced on Monday it has formed a partnership with Barclays for a new itemised digital receipt trial for customers. The trial will reportedly take place with an estimated 10,000 users of the Barclays Launchpad app, the bank's platform for testing new features with real customers to learn more about how best to meet their needs.
According to Flux, customers taking part in the trial will see their receipts in real time, including all purchases, with VAT, delivered directly to their Barclays app. Users can take ownership of their financial data by going paperless and keeping track of everything they buy without having to download extra apps or changing any behavior. Successful pilots are then rolled out to the five million customers using the Barclays Mobile Banking App. Work is progressing on the trial and the pilot will be live as soon as possible. Although Barclays will be Flux's first Tier One Bank partnership, the start-up has already collaborated with other banks like Starling Bank.
Barclaycard and Flux have also launched across all EAT stores and, should the pilot prove successful, may look to add more retailers next year. Flux has a UK patent-pending algorithm that works by linking purchases to bank cards via a software integration to the retailer's point of sale. The technology makes the purchase more useful to the customer, gets rid of paper and shortens time at checkout.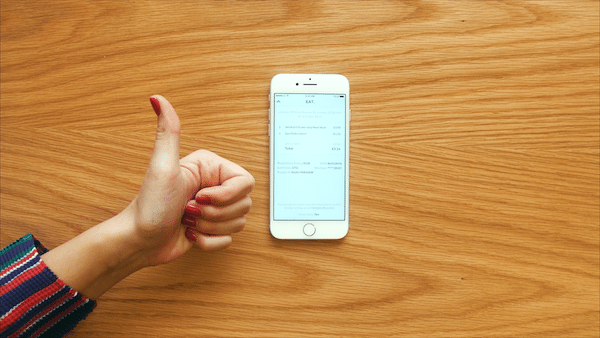 Michael Harte, Group Head of Innovation at Barclays said
"Through the Group Innovation Office and Rise, our open innovation community, we continue to partner with FinTechs to experiment and test new ideas. We are delighted to be trialling Flux technology as part of our ongoing efforts to improve the experience we offer our customers."
Matty Cusden-Ross, Co-Founder and CEO of Flux, said:
"We believe that Flux is the next biggest innovation for retail payments since contactless. Nobody wants to keep track of hundreds of bits of paper in the 21st century. We are determined to digitise the world's receipts by linking to how customers pay anyways so we don't change behavior at checkout. We are excited to demonstrate the benefits of Flux to Barclays customers."
Flux was part of the 2017 Barclays Accelerator powered by Techstars, part of Barclays' core commitment to innovation and technology. This pilot highlights the success of the Barclays Accelerator, which has truly created a platform for experimentation to build and test new technologies.