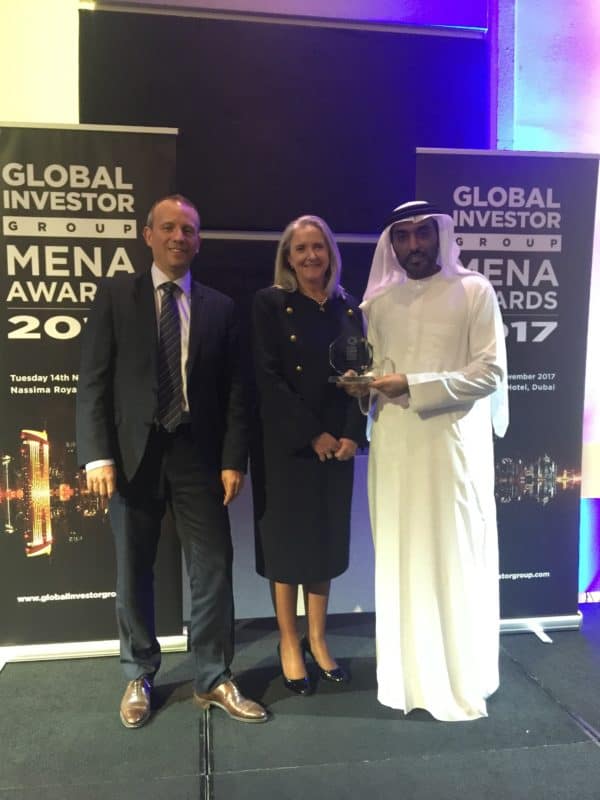 Abu Dhabi Global Market (ADGM), the International Financial Centre in Abu Dhabi, is awarded "The Financial Centre of the Year (MENA)" for 2nd consecutive year by the Global Investor/ISF publication at the annual MENA Capital Markets Summit & Awards in Dubai. This accolade, presided by an independent panel of industry judges, recognises ADGM for its consistent achievements and strategic suite of innovative solutions that have widened strategic access to capital- raising, unlocked business opportunities and opened up new growth. ADGM evinces what it means to be a true influencer and disrupter in the fintech sector.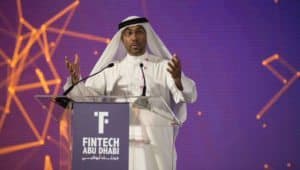 "The milestones and achievements that ADGM established are direct results of the support from the Abu Dhabi government leadership and the relentless and innovative spirit of the ADGM team. At ADGM, we believe and advocate that the decisions we make today will shape and influence tomorrow and the future's success," H.E Ahmed Al Sayegh, Chairman of ADGM. "To our customers and stakeholders, they know that ADGM maintains a holistic approach in addressing their business and investments needs as well as protecting the best interests of the markets and financial ecosystem. We deliver actual actions and with achievements. Through these ADGM innovation and initiatives, we aim to bring back more financial and business activities to Abu Dhabi and in the UAE. In addition, local and global financial institutions can confidently anchor their investments and activities in UAE to better satisfy their needs and serve the region."
[clickToTweet tweet=" #fintech Leader @ADGlobalMarket Financial Centre of the Year #MENA @crowdfundinside @fintechinsider_" quote="'At ADGM, we believe and advocate that the decisions we make today will shape and influence tomorrow and the future's success,' H.E Ahmed Al Sayegh, Chairman of ADGM. "]
ADGM was lauded for establishing several "firsts" initiatives in the region and reinforced its reputation as an innovative and responsive international financial centre despite the challenging business environment. These regional firsts included the ADGM private REIT regime, the first calibrated Venture Capital framework for fund managers, an internationally-aligned Aviation Financing regime, a robust Foundations framework, establishment of an international arbitration hearing centre, anchoring strategic partnerships and FinTech bridges with foreign jurisdictions, the first batch of ADGM RegLab FinTech firms, to name a few. The award has also noted that ADGM's achievements in FinTech earned its position as the Top MENA FinTech Hub by Deloitte in 2017.
"ADGM is an extension of Abu Dhabi's financial ambition and we will continue to raise the bar on financial services delivery and innovative offerings to bolster the growth and success of the country. ADGM is here for the marathon, not just the sprint," added HE Ahmed Al Sayegh.
Among its notable achievements in its 2nd year included the total number of 56 approved financial entities, almost 450% growth from just 12 financial entities a year ago. ADGM's flexible funds regime and speed to market has led assets under management of ADGM firms to surpass US$4.2 Billion and growing rapidly. Within the 2 years of its operations, its total number of incorporated SPVs doubled to almost 150. To date, ADGM has registered a total of 550 companies. Powered by its innovative suite of corporate vehicles and well-regulated environment, ADGM is identified as an influencing platform for structuring international investments into the Middle East, Africa and Central Asia region.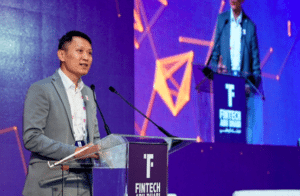 We are very heartened to be recognised as the "Financial Centre of the Year" for two years in a row," shared Richard Teng, ADGM CEO, FSRA. "It is such an immense encouragement and wonderful surprise. As an IFC, ADGM advocates a holistic approach to provide valuable investment opportunities and offer initiatives, which ADGM referred to as 'the ADGM Advantage' to support the industries by boosting their competitiveness and enabling innovation, growth, and global aspirations. With "innovation" as part of our DNA, ADGM embraces all aspects of innovation that enable growth and facilitate greater developments. In our efforts to build the economy of tomorrow, we will explore and evaluate initiatives that add more vibrancy to the market, protect the best interests of our stakeholders, and uphold a trusted and well-regulated business environment. Together, ADGM and its three Authorities will continue to run a tight ship charting towards a common course that supports our clients and businesses in navigating the turbulence of today's business environment."
It's been a remarkable year for ADGM. The FSRA has approved more than 56 financial services licences, comprising established regional and international financial firms. In 2017, ADGM welcomed more global institutions such as Northern Trust Global Services Limited, Unicredit S.p.A, Liberty International Bank Limited and local investment stalwarts including Mubadala Capital, Mubadala Infrastructure Partners, Abu Dhabi Financial Group. ADCORP Limited was granted the FSRA's first licence to conduct Islamic banking activities on 4 July.
[clickToTweet tweet="#MENA #fintech Leader @ADGlobalMarket 2017 Highlights @crowdfundinside @fintechinsider_" quote="'Together, ADGM and its three Authorities will continue to run a tight ship charting towards a common course that supports our clients and businesses in navigating the turbulence of today's business environment,' commend Richard Teng. "]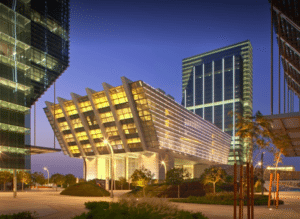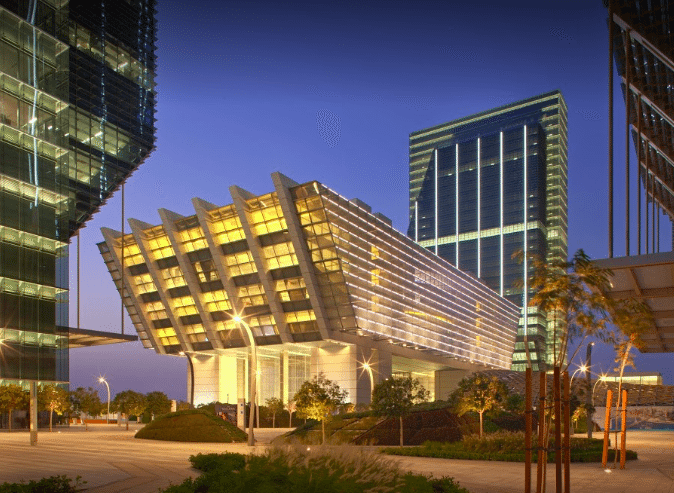 In addition, ADGM offered the first private REIT regime in the region which allows stakeholders to cater to different clientele and different investment classes. As a result of ADGM's engagement with the industry and its risk based approach and efficient licensing process, REIT manager Equitativa moved their corporate headquarters from Dubai to ADGM. The company has established four new domestic funds; Hospitality Property Fund, Logistics Fund, The Residential REIT, to name a few. ADGM's comprehensive funds regime, specifically the introduction of the first Private REIT regime in the region, has led to strong growth in this sector with regional property owners and investors taking advantage of this opportunity to realign their strategies and repatriate some of their property investments.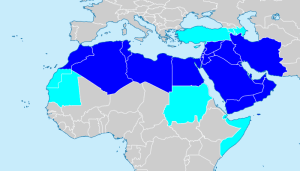 In May 2017, ADGM also launched a tailored and risk-proportionate regulatory framework for managers of VC funds, the first of its kind in the MENA region, to facilitate seed and early-stage investments. The simplified regulatory framework, will provide VC managers greater scope and ability to deploy capital to new ventures including start-up Fintech players. By July 2017, Digital Spring Ventures (DSV), ADGM's first approved growth equity fund manager, successfully secured more than S$120 million for its first fund – "DSV I", a growth capital investment fund, investing in next generation internet, IT and tech companies in some of the fastest growing emerging economies in the world. As part of ADGM's wider efforts in fostering a vibrant ecosystem for FinTech firms and small & medium enterprises (SMEs), this VC framework is a further enhancement to ADGM's existing funds regime. It includes a comprehensive platform for a variety of funds to be established in order to target sectors across the region and internationally in areas such as real property, infrastructure, aviation, health and tourism.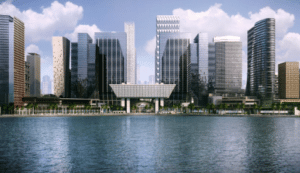 ADGM has focused on injecting new alternatives to the funds market in 2017, and assets under management of ADGM firms have surpassed $4 Billion. Seven Domestic Funds and five Foreign Funds have now been registered in ADGM. Among these are Goldilocks Investment Company, an equity fund managed by the ADGM subsidiary of Abu Dhabi Financial Group; Residential REIT, the first Real Estate Investment Trust in ADGM managed by Equitativa; and Digital Spring Ventures, the first venture capital fund in ADGM. Two entities in the Mubadala Development Company have also commenced fund management operations in ADGM. We continue to see a healthy pipeline of funds flow into ADGM, including Etihad REIT, a Sharia-compliant REIT to be managed by Abu Dhabi Financial Group.
ADGM also represents Abu Dhabi as a Fintech Hub in advancing Fintech developments, and has been ranked as the top FinTech Hub for the MENA region in the latest Global FinTech Hubs' Review, "A Tale of 44 Cities", by Deloitte in partnership with the Global FinTech Hubs Federation. This special FinTech Hubs review was released at the 2017 Innovate Finance Global Summit (IFGS 2017) held in London on 10 April 2017 to an audience of 2,500 international Fintech participants. Raising global awareness of the opportunity in the Middle East, ADGM is the first IFC in the region to establish FinTech bridges with global FinTech hubs so to enable continuous cross-border opportunities and regulatory cooperation.

But wait, there's more! The ADGM Reglab is the first of such FinTech regulatory sandbox and framework in the MENA region. ADGM welcomed its first set of 5 Reglab firms in early 2017 and added 11 more global FinTech firms in October 2017. These 16 ADGM Reglab participants offer a range of innovations from data analytics for credit risk assessments, robo-advisory, artificial intelligence in regulatory compliance, capital raising leveraging Blockchain, to solutions that promote financial inclusion among the unbanked, and digital services that enhance operational risk management.
In recognition of ADGM's role in contributing to economic development, ADGM has sought to leverage UAE's position as an aviation powerhouse by supporting further aviation finance and leasing activity and building a community of firms that comprise the supporting ecosystem. After extensive market consultation with banks, law firms, airlines, OEMs, leasing companies, the Department of Transport, the General Civil Aviation Authority, and institutional investors ADGM took several measures to position ADGM as a preferred platform for this activity and allow the first aircraft leasing transaction to take place in ADGM in January 2017, which subsequently won the coveted Sale and Leaseback Deal of The Year at the Air Finance Journal Awards in New York in May. Looking forward ADGM strives to establish a thriving community of aviation finance businesses and position ADGM as the regional hub for the industry.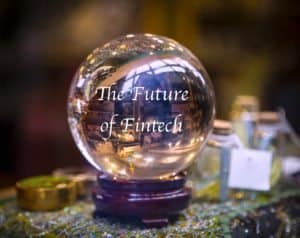 ADGM will continues to address current and future needs of the markets, innovate and set the benchmark for solutions and initiative that will enable growth and facilitate greater developments. Among its additional achievements include : the ADGM international arbitration hearing centre which is planned to open in 1Q2018; the International Court of Arbitration of the International Chamber of Commerce (ICC Court), the world-leading arbitral institution, has announced its plans to launch its Middle East representative office in ADGM; to address the unique requirements of families and asset owners in Abu Dhabi, the UAE and internationally, ADGM's new Foundations regime has been fully operational to meet the wealth management and family businesses in the region; ADGM has also established a global Knowledge Hub for financial services to bolster innovative, knowledgeable and motivated human capital to support the strategic growth of Abu Dhabi and the UAE, well into the future.

Sponsored Links by DQ Promote