National Crowdfunding Association of Canada (NFCA)'s VanFUNDING, a West Coast event that's dedicated to connecting people to partnerships, investment, and business opportunities, announced on Wednesday it is bringing its 2017 Blockchain, Fintech, Funding Conference and RegTech Hackathon to Vancouver on November 28th at the Morris Work Centre for Advanced Dialogue.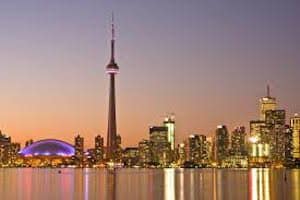 The event's creators revealed that VanFUNDING 2017 offers program and education delivered through keynotes, TEDx-style presentations, panels and workshops covering Blockchain, Fintech, Regtech, and Innovation Finance topics from a diverse range of perspectives including technology, finance, legal, global innovation, and humanity.
"The conference features over 50+ expert speakers and mentors from companies and organizations such as Microsoft, IBM, TSX Venture Exchange, Blockchain Intelligence Group, RightMesh, Grow VC, AIBB.io, CoinPayments, Pegasus Fintech and TokenFunder. They will be covering ground-breaking topics such as Blockchain smart contacts, Initial Coin Offerings, emerging regulations, and opportunities in PeerToPeer crowdfinancing, investment opportunities, cryptocurriences, intelligence applications and global financial marketplaces."
Speaking about the upcoming event, Craig Asano, CEO VanFUNDING, stated:
"We look forward to a great conference & BCs first ever Regtech Hackathon and would like to thank everyone involved from organizers, volunteers, sponsors, community partners and of course our awesome speaking roster!  Special thanks to the BC Securities Commission for their support, and a growing list of Regtech Hackathon partners such as Vancity, Supirio and Launch Academy who all recognize the need for a collaborative approach to developing innovative Regtech solutions. 
"While Regtech is new in Canada, its gaining significant traction globally, and firms are gaining a competitive advantage.  Participation in the hackathon is inclusive and we encourage entrepreneurs and regulatory experts, innovators, data analysts, designers and developers to all join us in helping discover and launch some amazing BC Regtech-focused projects."
The event is sponsored by Raymond James, with Gowling WLG, Victory Square Technologies, Blockchain Intelligence Group, and Etherparty as platinum partners.

Sponsored Links by DQ Promote