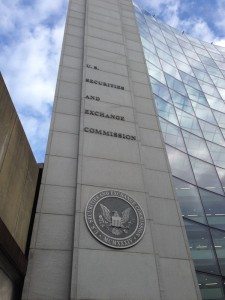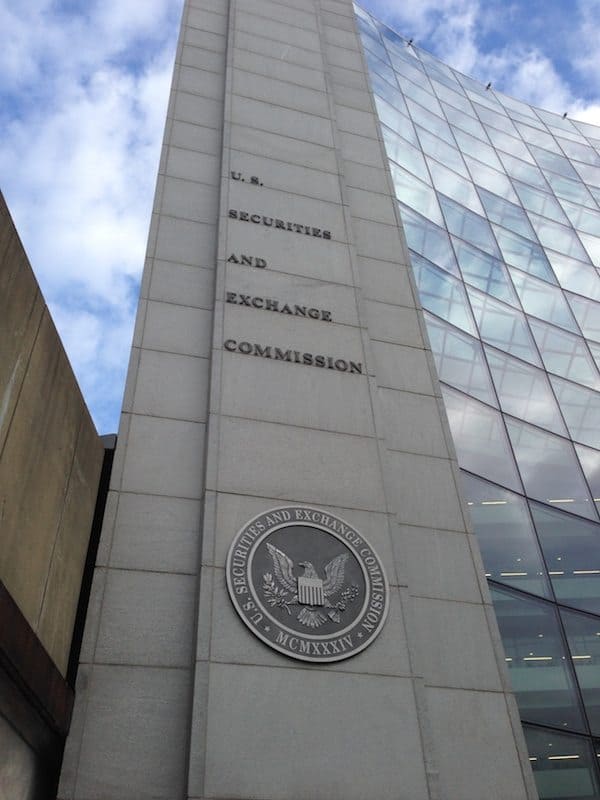 The Securities and Exchange Commission (SEC) has scheduled a meeting of the Investor Advisory Committee (IAC) for December 7th. The creation of the IAC was mandated by Dodd-Frank to advise the Commission on regulatory priorities for individual investors. In the past, the focus by the Committee has been heavy on investor protection and light on access to opportunity.
The Agenda for the IAC meeting includes discussions on:
Recommendation of the Investor as Purchaser Subcommittee Regarding Electronic Delivery of Information to Retail Investors
Discussion Regarding Retail Investor Protections and Transparency in Municipal and Corporate Bond Markets
Cybersecurity Risk Disclosures
 Dual-Class Share Structures
Discussion Regarding Retail Investor Disclosure: What Works, What Doesn't, and Best Practices
The meeting is open to the public and the SEC will live stream all proceedings on their web site.
The agenda is reproduced below.
Agenda: December 7, 2017, Meeting of the Securities and Exchange Commission Investor Advisory Committee
| | |
| --- | --- |
| 9:00-9:30 a.m. | Networking Session and Continental Breakfast |
| 9:30-10:00 a.m. | Welcome Remarks and Approval of Minutes of Previous Meeting |
| 10:00-10:30 a.m. | Discussion of a Recommendation of the Investor as Purchaser Subcommittee Regarding Electronic Delivery of Information to Retail Investors |
| 10:30-12:00 p.m. | Discussion Regarding Retail Investor Protections and Transparency in Municipal and Corporate Bond Markets |
| 12:00-1:30 p.m. | Lunch/Non-Public Administrative Session |
| 1:30-1:50 p.m. | Discussion Regarding Cybersecurity Risk Disclosures (which may include a Recommendation of the Investor as Owner Subcommittee) |
| 1:50-2:15 p.m. | Discussion Regarding Dual-Class Share Structures (which may include a Recommendation of the Investor as Owner Subcommittee) |
| 2:15-3:15 p.m. | Discussion Regarding Retail Investor Disclosure: What Works, What Doesn't, and Best Practices |
| 3:15-3:30 p.m. | Subcommittee Reports |
| 3:30 p.m. | Adjourn |