Leading Bitcoin exchange Bitstamp announced on Wednesday it has teamed up with Masterpayment , an independent payment processor, for cryptocurrency purchases. The partnership will reportedly allow Bitstamp customers to enjoy faster and more convenient transactions while maintaining the same high-caliber security.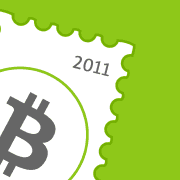 While sharing details about the new partnership, Miha Grčar, Head of Business Development at Bitstamp, stated:
"Here at Bitstamp, we've always sought to make access to digital currencies as safe, simple and secure as possible. That's why we are excited about our partnership with Masterpayment, which is ideally positioned to help us follow through on these goals."
Bitstamp revealed that customers can still spend USD or EUR using Visa and Mastercard credit or debit cards to purchase bitcoin (BTC), litecoin (LTC), ether (ETH) and ripple (XPR). The transaction fees will decrease from 8 percent to 5 percent.
Christian Mangold, Managing Director at Masterpayment, also commented:
"We are proud to be working with Bitstamp to lay the foundation for a long-term partnership in the field of cryptocurrencies. The demand of users for flexible payment methods is increasing and we look forward to being able to provide that."
Bitstamp noted its customers will experience smoother and faster purchases as well as enhanced security. Standardized security procedures such as 3D Secure, as well as special fraud-prevention mechanisms between the payment gateway and Bitstamp based on bilaterally accepted parameters, ensure a permanent fine-tuning of the risk system and monitoring of transactions. The platform added that partnerships with providers like Masterpayment will allow it to continue to meet the demands of a growing customer base as the industry becomes more mainstream.

Sponsored Links by DQ Promote