Fintech firm eOriginal, Inc., announced on Tuesday it has appointed Michele Weber as Chief Marketing Officer (CMO), adding critical expertise to the rapidly growing financial services technology company. The company reported it has experienced significant growth as companies adopt digital lending as a way to meet consumer demand, improve capital efficiencies, and transact loans securely.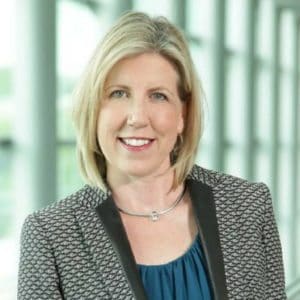 According to eOriginal, Weber was recently Senior Vice President and head of Global Marketing for AppNexus, an internet technology company. Prior to AppNexus, she held several leadership positions with SAP in the areas of enterprise marketing, ecosystem and channels, brand-to-demand generation and leading the introduction of several new products. Speaking about her new role at eOriginal, Weber noted:
"It's an exciting time at eOriginal. Not only is it an incredible opportunity to join a team of experts who are pioneers in the digital lending industry, but to enable the success of eOriginal's customers and the entire digital transaction management ecosystem. It was evident to me that the eOriginal team is committed to providing their customers and partners with the most trusted platform in the industry. Now, I have the privilege to be part of this mission, and I'm ready to get started."
Brian Madocks, CEO of eOriginal, added:
"Michele brings to eOriginal a track record of developing and implementing marketing programs that increased brand awareness, created differentiators versus competition, and drove sustainable company growth. She is the ideal person to elevate the brand and ensure we capture the opportunities before us."
eOriginal was recently named to Deloitte's Technology Fast 500 list as one of North America's fastest growing technology, media, telecommunications, life sciences, and energy companies.