Overbond Ltd., a capital markets platform for primary bond origination and fixed income deal execution, announced on Tuesday it has appointed George Harrington as its Head of U.S. Business Development.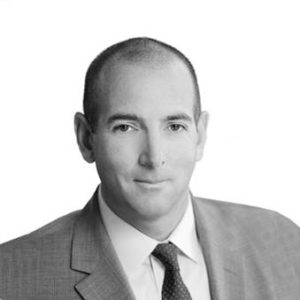 According to Overbond, Harrington is a seasoned Debt Capital Markets professional, having held senior executive roles across the financial services industry, including Head of Global Markets at Bloomberg where he led global FICC sales and product teams. In this role, he was responsible for the overall strategy and delivery of Bloomberg fixed income, foreign exchange, and execution management platforms. Speaking about his new role, Harrington stated:
"Overbond's proprietary algorithms have increased visibility of primary bond issue opportunities in Canada. In the U.S., Overbond will enable a wider ring of dealers, issuers, and investors to participate in primary issuance and at a dramatically lower cost. While the secondary bond market has embraced the structural and technological changes that foster a more transparent and efficient marketplace, primary bond issuance has lagged far behind. Overbond is at the vanguard of the transformation of the primary bond marketplace with proprietary suite of COBI tools, and I'm looking forward to leading the company's U.S. expansion."
Vuk Magdelinic, CEO of Overbond also commented:
"George's extensive expertise across both the buy-side and sell-side will be instrumental in furthering Overbond's open platform strategy as we roll out our services to more than 5,000 U.S. clients."
The platform added that it is rapidly transforming how banks, institutional investors, corporations, and governments access the credit markets, providing a digital platform that streamlines all stages of the origination process, delivering higher transparency, optimal price discovery and investor diversification.