Marketplace lending platform Lendio, recently announced its has opened its new franchise located in Nashville, Tennessee. Lendio revealed that its franchise program makes accessing business loans easy by helping small business owners skip the legwork of looking for a small business loan.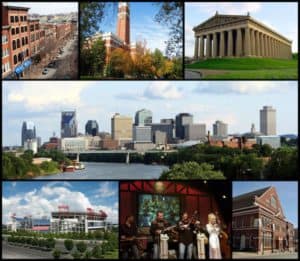 The online lender noted that through its franchise program, President of Lendio Regional Lending Services — Nashville, Joe Gadd, will help local businesses in the community apply for loans, review their options and secure funding, easing the financial hurdles for small business owners. While sharing more details about the program, Gadd stated:
"Lendio's marketplace is a unique and innovative approach to a much-needed service in the lending industry. I was drawn to open my own Lendio franchise because one of the biggest pain points for small business owners is finding and securing the funding they are looking for."
Ben Davis, Chief Franchising Officer at Lendio, also commented:
"Small businesses make up 28 million of America's businesses. The problem is that an estimated 80 percent of small business loan applications are being rejected by traditional banks. Our core value is to give small businesses access to capital and help fuel the American Dream. We're excited to expand our franchise program with Joe. We share a passion to see small businesses grow and make a positive impact on the U.S. economy, and the local community."
Lendio added that its Nashville franchise will provide greater access to capital to all of the area's growing and diverse industries.