CEO Charles Clinton and CIO Marious Sjulsen co-founded EquityMultiple with a shared vision of transforming real estate investing through tech and by providing new access to private transactions while streamlining the investment process. With a mission committed to transparency, rigorous underwriting, and investor support, EquityMultiple is backed by the established real estate company Mission Capital. Clinton, responsible for shaping the strategic vision of EquityMultiple and overseeing its daily operations, also sits on the platform's investment committee and Board of Directors.
Armed with JD from UC Berkeley, real estate law experience garnered from Simpson, Thatcher & Bartlett during which he worked with a number of private equity clients including Blackstone and KKR and a bonus, the Amherst grad decided to invest in real estate. Clinton found that investing in the real estate that most interested him proved difficult. Around that time he became more and more interested in the JOBS ACT and its possibilities. I recently caught up with Clinton for an exciting in-depth Q&A to discuss these opportunities and to learn more about his career, decision to launch EquityMultiple, platform highlights, mentors, real estate disruption sector reflections on 2017 and predictions for 2018. Our interview follows:
Erin: Name and describe an unforgettable experience on the job. How did this experience shape your decision to found EquityMultiple?
Charles Clinton: Before co-founding EquityMultiple, I worked as a real estate attorney. In late 2012, right when the JOBS ACT was first phased in and crowdfunding was first starting to bubble to the surface, I went through one of the craziest two month stretches of my career. We helped close two multi-billion dollar deals for Blackstone within 45 days of each other, one of which was their purchase of the whole Motel 6 portfolio. It was about as an intensive exercise in due diligence in a short time frame as you can imagine. I came out of it tired, but inspired.
A month or two later, I got my bonus, ready to put it into real estate. When I started to really dig into my options, I was blown away by how difficult it was to find anything other than REITs or buying a property myself, which I really didn't have the time for. Here I was working on these huge deals, but without real access to them myself. Something was off and at that point I started getting really interested in the JOBS ACT and its potential to really open up the world of commercial real estate investing to new investors.
Erin: Please share EquityMultiple's latest stats.
Charles: We've funded 32 investments to date and are expecting to hit around 100% year-over-year growth in dollars invested. For investments that have fully repaid or are currently cash-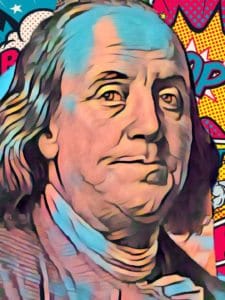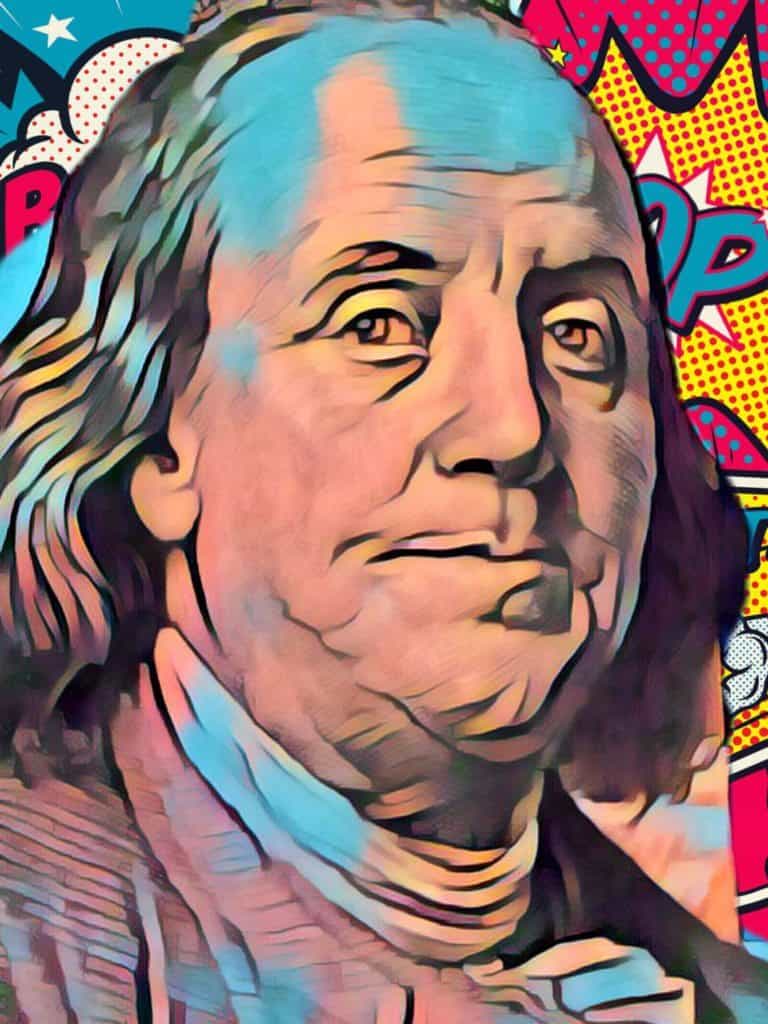 flowing to investors, we're averaging around a net 9% annualized dividend. This doesn't include accrued interest or equity upside for the deals that are still outstanding.
Erin: 2017 began well for EquityMultiple. What were some of the highlights from this year?
Charles: 2017 has been a great year for us and we expect to end strong. Several things jump out when we reflect back on it. We continue to see strong growth in new investors, which is essential for expanding our business and certainly a highlight. Just as important, however, is the level of reinvestment by existing investors we saw this year. More than half of our investors have invested more than once with us already. We appreciate that trust and feel it substantiates the value we're delivering to investors.
We saw a remarkable transformation in speed of funding. Several of our recent deals have filled up within hours of opening them to investors and average speed of funding keeps dropping. While we don't want it to be a race to invest, this is a great indicator of the demand from individual investors for passive investment opportunities in real estate.
We continue to make investments in our technology, and we've made several notable improvements to the platform this year, including a more dynamic, informative investor Portfolio page and a dedicated Asset Management page that allows investors to see project updates across all of their investments. We believe full-cycle asset management is a real differentiator for us and this is a great step toward better information and transparency for the life of each investment.
[clickToTweet tweet="2017 has been a great year for us and we expect to end strong @EquityMultiple" quote="2017 has been a great year for us and we expect to end strong @EquityMultiple"]
Erin: How has EquityMultiple's tech provided solutions in the real estate crowdfunding sphere?
Charles: EquityMultiple is a real estate business that is tech enabled, rather than the other way around. That being said, we employ technology in all aspects of our business.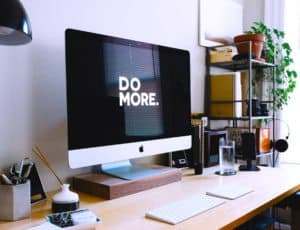 For investors, our technology platform is focused on making a formerly clunky, slow, offline process more efficient by bringing it online. This starts with presenting information on each investment clearly and making all the compliance and paperwork associated with making an investment as easy as the checkout process on Amazon.
Investing is only the beginning: our platform also makes it easy to receive payments, monitor investment performance, track project updates and connect to the EquityMultiple team with questions. We'll continue to improve the platform, with the focus on making the investment experience seamless and accessible.
Erin: What sets EquityMultiple apart from its industry peers? How will EquityMultiple continue to differentiate itself?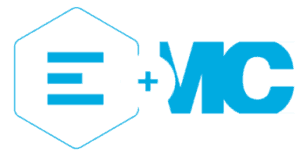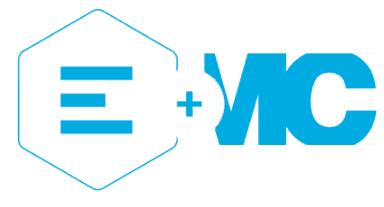 Charles: We've taken a different path from most of our direct competitors and I suspect that will continue. This started at the very beginning – rather than look for venture capital financing, we sought out a real estate firm to partner with and found that in Mission Capital, a national capital markets firm that has done over $70 billion of business in its 15-year history. The goal was to secure better institutional deal flow because, in the long run, that's how we can provide the most value to investors. Today, our focus is still on the quality of the deals and you see that in our quality over quantity approach.
On the investor side of the business, we take a similar approach. We measure our success not just by the number of investors but also the quality of service we provide, whether those are good investments, an intuitive technology platform or simply answering questions promptly and thoughtfully. Going forward, we're planning to push out a pretty significant evolution in 2018 that we believe will fill a needed gap in the market so stay tuned for more details on that next year.
Erin: What roles does Mission Capital continue play at your platform? How has this relationship evolved? Are you looking for new partners and potential investors?
Charles: Our partnership with Mission Capital continues to play an important role in our business. We believe the value of the partnership will only grow over time – as our average investment per deal increases, we will be better able to tap into Mission Capital's national network of real estate sponsors and lenders. We're always on the lookout for new partners to expand our business. Whether it's a strategic partnership, investment or both, the key is an alignment of vision.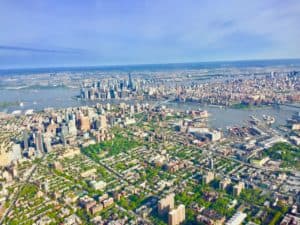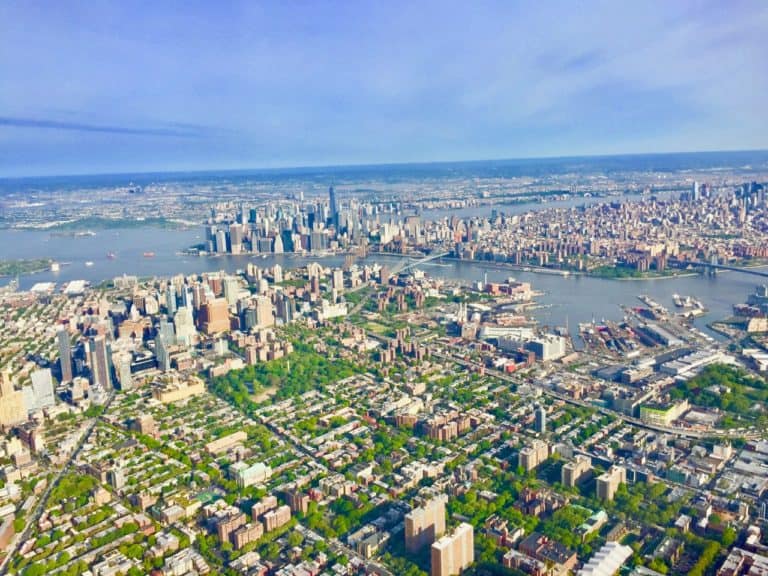 Erin: How do you source deals? How does your deal pipeline for 2018 look?
Charles: Our pipeline can be broken down in a few different categories. We start with our pre-existing industry relationships and sponsors we've worked with in the past. Our goal is to continue working with those managers who perform well for investors and demonstrate strong execution and communication skills. Second, we tap into the network of sponsors who are clients and industry contacts of our partner, Mission Capital. Finally, we have both inbound and outbound sales and marketing. We specifically target certain types of managers and also receive unsolicited inbound requests from new sponsors regularly because of our high level of industry visibility.
Erin: Earlier this year you stated that individuals made up 100% of EquityMultiple's investments. Has institutional money entered into this investment flow?  Why or why not? What are your methods of tapping into new investors?
Charles: We are still 100% focused on individual investors by design. We feel that individual investors are the customers that we provide the most value to. For institutional investors, there often is no real accessibility issue for getting into commercial real estate. Individual investors, on the other hand, are significantly under-allocated into real estate by comparison. We do plan to roll out an investment option for family offices down the road but, even then, our focus will stay on individuals. As to how we find new investors, sorry, that's part of our secret sauce.
[clickToTweet tweet="We are still 100% focused on individual investors @EquityMultiple #RealEstate #Crowdfunding" quote="We are still 100% focused on individual investors @EquityMultiple #RealEstate #Crowdfunding"]
Erin: How does EquityMultiple continue to make real estate investment more accessible to a wider audience?
Charles: We define accessibility holistically in the sense that we see transparency of information and investor education as key components, alongside the more obvious components like low investment minimums and high visibility via our internet platform. For the audience to truly expand, investors need to be able to trust and understand what they're getting involved with. Even things like customer service and answering questions are an important part of facilitating that. Moving forward, we plan to simplify the real estate investment experience even further.
Erin: Who or what has led disruption in the real estate sector?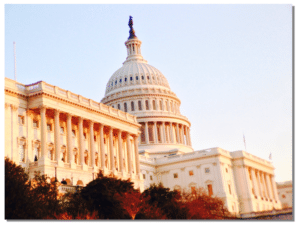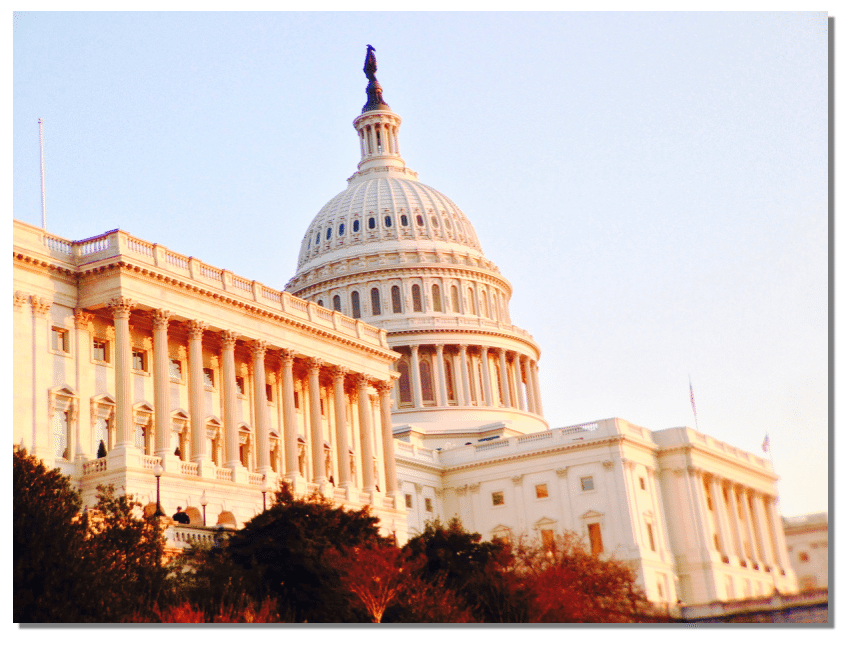 Charles: The JOBS Act of 2012, which legalized broad solicitation of securities, opened the door for real estate crowdfunding and syndication platforms to begin operating.
On the capital supply side, this has allowed individual investors who previously had little exposure to real estate to invest passively alongside institutional investors at relatively low minimums.
On the capital demand side, this has allowed operators to tap into a new source of funding, which is particularly important for middle-market real estate firms.
The pace of "disruption" is slower than we've seen in other sectors and that's true of the broader changes happening in Proptech. Part of it is simply the amount of money involved and, for incumbents, there can be an "if-it's-not-broke-why-fix-it" attitude. Make no mistake though, momentum in both our sector and the broader real estate industry is growing and the modernization process will have profound and lasting effects on how it does business.
Erin: Who were/are your mentors in the field?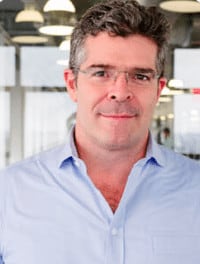 Charles: I've been fortunate to be surrounded by extremely bright people my entire career so it's hard to single people out.
On the legal side, I learned an incredible amount from the partners and my fellow associates in the real estate group at Simpson Thacher. Given the stakes, frequently multi-billion dollar transactions on tight timelines for demanding clients, I always found they were willing to teach.
On the business side, David Tobin and several of the other Mission Capital principals have given guidance on everything from business building to particular deals and I have a small network of investors in real estate and finance who have been tremendously helpful.
Erin: Which books do you recommend for aspiring real estate Fintechers?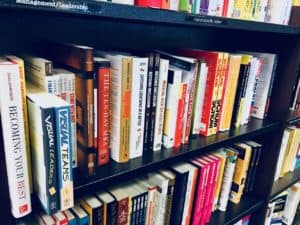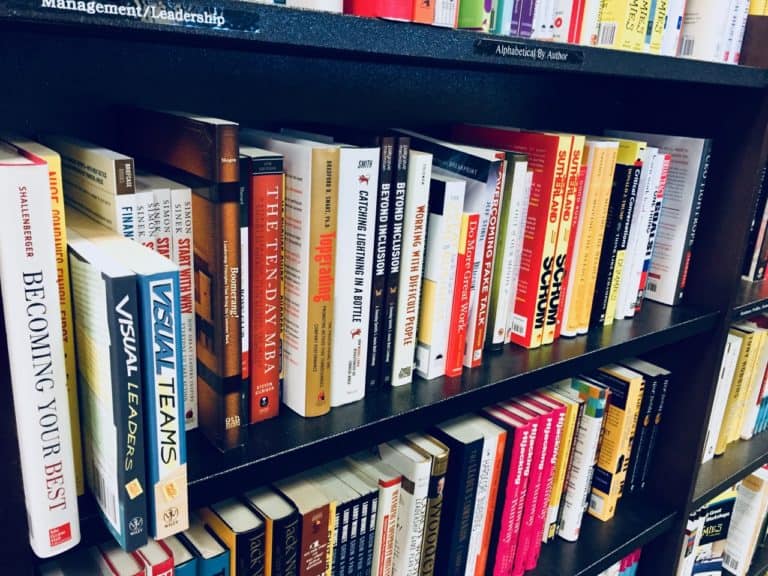 Charles: The Wisdom of Crowds by James Surowiecki makes some compelling assertions about the power of collective decision-making. Interestingly, the book was written in 2005 so predates most of the sharing economy innovations that have been such a big part of fintech and tech more broadly. The Hard Thing About Hard Things by Ben Horowitz is a great book for anyone looking to be an entrepreneur or be involved in an entrepreneurial field. I also always recommend that people keep reading fiction, the wisdom is doled out less explicitly but it's good for the soul.
Erin: What additional expectations do you have for EquityMultiple in 2018? 2020?
Charles: 2018 will be a year of significant growth and evolution for us. We have a number of innovations in our pipeline, with respect to both new platform features and new investment products,  to help our customers build stronger, more diversified real estate portfolios more easily.
While we expect to see robust year-over-year growth in assets under management, we will remain focused on quality over quantity. We are a real estate company first, tech company second, and we'll remain committed to providing our investors industry-leading diligence and asset management. We're also in the process of expanding the team so we can better support our growing investor base and push out in some interesting new directions.
As we get deeper into 2018 I'll be happy to share more about our long term roadmap.
[clickToTweet tweet="While we expect robust year-over-year growth in AUM, we will remain focused on quality over quantity @EquityMultiple" quote="While we expect robust year-over-year growth in AUM, we will remain focused on quality over quantity @EquityMultiple"]
Erin: What predictions do you have for the real estate crowdfunding industry? Where do you expect future disruptions? partnerships? regulations?
Charles: We're still in the very early innings of the industry so the best is certainly yet to come.
The regulatory landscape hasn't unfolded as people expected, in that many companies are using pre-JOBS ACT regulations and the push to open access to non-accredited investors has been driven almost entirely by the Reg A+.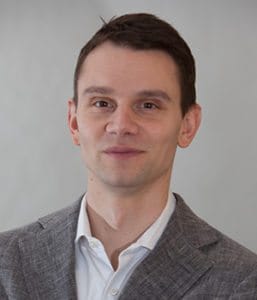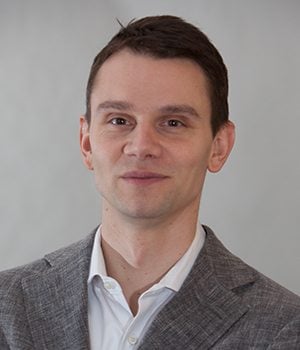 I expect that the big regulatory push is over and we're entering a growth and maturation phase for the industry. We'll likely see further consolidation and the different business models will become more and more distinct.
I think we're very likely to see an incumbent firm, either from the real estate or finance industry, enter the fray, possibly through an acquisition. When the market goes through a correction, we'll really see the industry grow up. Even the oldest companies in the space have only existed during a bull market, so a downturn will provide a good stress test.
Different platforms take different approaches to risk management and volatility will bear out the best approach. We believe the combination of due diligence and diversification, really an age-old strategy, is the best approach.