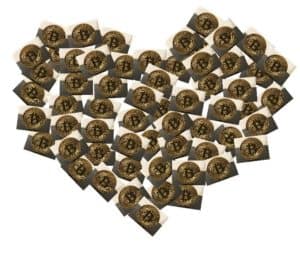 Coinbase had probably its biggest week ever as the price of Bitcoin shot through the roof last week. While the price of Bitcoin has settled down a bit at around $16,000 (for now), the the rapid rise of BTC was joined by extreme volatility as speculators jumped in, and others out, causing dramatic changes in pricing.  At one point in time, Bitcoin topped $20,000.
All of this was good news for Coinbase, one of the largest exchanges / wallets in the world, but it was apparently unexpected. Coinbase reported "record high traffic" that resulted in some customers having slow performance or issues logging into their Coinbase  accounts.
In an email to account holders, Coinbase updated on the challenge and demand to scale their tech stack rapidly;
"We at Coinbase couldn't be more excited by the explosion of interest in digital currencies. The last few weeks has seen an unprecedented increase in the price of digital currencies. More people are engaging with our platform than ever and that bodes well for the future of the digital currency. At the same time, it does create extreme volatility and stress on our systems. We take this very seriously and wanted to share some important thoughts."
Coinbase reported it had increased their support team by 640% during the past year as the number of transactions processed during peak hours have grown by 40X. Even with all of the upgrades, Coinbase cautioned that "there may be downtime which can impact your ability to trade." This means that cryptocurrency purchasers may not be able to trade quickly as "response times may be delayed." The inability for Coinbase to scale may cause some Bitcoin investors to look elsewhere to exchanges that do not suffer such compounded traffic problems.
[clickToTweet tweet="In past year, Coinbase has seen transactions processed during peak hours jump by 40X #Bitcoin" quote="In past year, Coinbase has seen transactions processed during peak hours jump by 40X #Bitcoin"]
Coinbase also cautioned purchasers on the risks of trading in digital currency. Recognizing there are a lot of inexperienced purchasers buying Bitcoin and other crypto, Coinbase said it was buyer beware;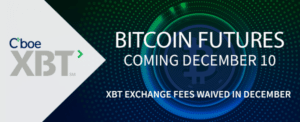 "We also wanted to remind customers of some of the risks associated with trading digital currency. Digital currencies are volatile and the prices can go up and down. Due to the rapidly changing price of digital currencies, some customers may not have sell limits that are sufficient relative to the value of total digital currency they are storing on Coinbase. Sell limits are one of the many measures Coinbase takes to protect client accounts and assets."
As Bitcoin Futures kick off today on the CBOE, expect another volatile week for the worlds most popular cryptocurrency.

Sponsored Links by DQ Promote