Last week, peer-to-peer lending platform RateSetter announced that it has surpassed $200 million for loans in Australia. The online lender reportedly launched in Australia nearly three and a half years ago. 
"This week we passed through $200 million of loans matched between investors and borrowers. While we are always delighted to pass a significant lending milestone, it's worth noting that this represents more than just a round number – every million funded provides further evidence that we're gaining traction in Australia and successfully providing a structural alternative to the bank model. That's something we think is worth celebrating."
The online lender revealed that it took 20 months after launching in the country to achieve the first $50 million in loans, but the most recent $50 million was raised in just four months. RateSetter noted that based on the monthly loan volumes, it considers itself the largest peer-to-peer lender in Australia. RateSetter also confirmed:
"To date we've had over 9,000 investors register to lend on our platform. These investors represent a diverse range of people from millennials just starting to build an investment portfolio right through to retirees looking to invest their SMSF nest egg. Although our investors come from a variety life stages, we believe they're attracted to RateSetter for similar reasons – to earn a strong, stable return by access an attractive asset class which is no longer the exclusive domain of our large banks."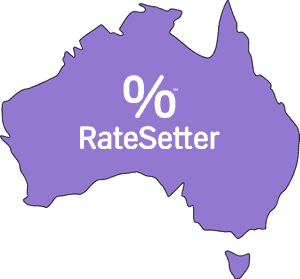 RateSetter reported that in addition to the protection afforded by it Provision Fund, a typical investor on its platform is now benefiting from "strong" diversification across borrowers during the normal course of lending and re-investment and on average, an investor that has been on the platform for over one year is matched to over 110 loans. The  Provision Fund has also now grown to over $6.8 million, representing over 5.6% of our loan book and over 170% of expected future losses on current loan book.
"Altogether, there have been over half a million matches on RateSetter's lending markets, with an average match amount of ~$384. This means that the average RateSetter loan is funded by over over 25 investors!"
In regards to investor loss, RateSetter went on to add that the loss rate remains below 1% of loans funded, and the actual loss for each annual cohort of loans is, to date, below the level indicated to investors.

Sponsored Links by DQ Promote