Bloomio, a Zug, Switzerland based Fintech startup, has launched a new spin on equity crowdfunding. Bloomio is adopting Blockchain to allow early stage companies to raise equity capital in tokenized funding rounds. Having completed the first seeding round, raising CHF 700,000 from founders and private investors, Bloomio is now live, accepting registrations. Bloomio describes their platform as taking the first step on the journey to permanently reform the traditional fundraising process for startups.
Co-founded by Max Lyadvinsky, Emile Osumba and Alexey Raevsky, the three entrepreneurs met at the Executive IMD MBA program. Recognizing the shortcomings in the traditional venture capital industry – such as illiquidity, limited transparency, hobbled access, the trio envisioned a new method of capital formation. Building upon established crowdfunding norms, Bloomio incorporates Blockchain to improve the funding process further.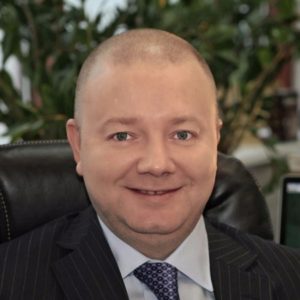 Bloomio CEO, Max Lyadvinsky says of his platform;
"I have been involved in many successful startups, but this is the thing! Many people are keen to invest in startups and to access investments with higher return. We offer them a trustworthy platform to do it."
Lyadvinsky, a former co-founder of Acronis, has been investing, developing and serving on the board of several startups. Osumba, a successful finance executive with a degree in economic and taxation law, has worked for more than 17 years for top financial banks across Europe including JPM and HSBC. Raevsky, CTO, cybersecurity and Blockchain expert, has founded and developed Zecurion into a successful global company. The three founders have joined together in "cryptovalley" to to disrupt the traditional funding model for startups by enabling individual investors to tap into the VC arena with as little as fifty dollars.
In November, Dr. Luka Müller, partner at MME, the consulting firm specialized in Fintech legal, tax and compliance, joined Bloomio's Board of Advisors. Müller will aid Bloomio with his expertise within regulatory compliance, Blockchain, anti-money laundering and anti-corruption areas. The decision to include him on Bloomio's Board of Advisors comes with Bloomio's strategy to foster the highest financial integrity to equity crowndfunding.
Startups looking to crowdfund on Bloomio may either pay 5% of funds raised or simply offer 0.5% of equity offered. Since Bloomio is located in Zug, they should have access to some interesting startups. This is one to watch.