Waymo, Alphabet's (neé Google) self-driving tech company, has partnered with Trōv an Insurtech firm that provides on-demand insurance. Waymo claims the title of "first" in the land of self driving fleet cars.  In 2018, Waymo will launch commercial ride-hailing with autonomous cars in Phoenix, Arizona. To make certain everything is copacetic,Trōv will provide trip insurance for passengers as we enter the new era of transportation.Trōv was founded in 2012 by CEO Scott Walchek, and is currently available in Australia and the UK. The US roll out will take place at some point in 2018.
As self-driving cars unleash shared mobility, the future of transportation will expand beyond personal car ownership. Waymo has selectedTrōv, a licensed insurance broker, to provide trip-based insurance coverage, underwritten by a non-admitted affiliate of Munich Re. The insurance coverage will include multiple protections for passengers for the duration of each trip including lost property, trip interruption benefits, and medical expense reimbursement.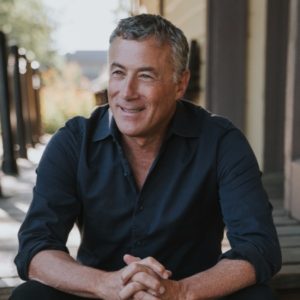 Trōv's On-Demand Insurance platform already enables people to easily turn protection on for individual items that they own, and purchase the protection they need. Think laptops, iPhones and other items we love to misplace or break. By extending the capabilities of its platform with Waymo,Trōv is developing a new approach to delivering insurance – specifically for autonomous cars.
"This partnership highlights the convergence of the future of transportation with the future of insurance," commented Walchek. "Waymo is making personal transportation more effortless, and so it follows that all associated aspects of a journey – including insurance – should be equally painless, with passengers' safety and peace of mind paramount. We are genuinely excited to be partnering with Waymo in developing innovations for insuring people and property in the evolution of personal mobility."
Waymo's Director of Operations Shaun Stewart said thatTrōv is pioneering a cutting-edge approach to insurance that's ideal for ride-sharing because it's customized for every trip.
"As we prepare to launch a commercial service, we're thrilled to collaborate withTrōv to unlock the full potential of shared mobility."
CEO of Munich Re's Digital Partners, Andy Rear, added the Trōv – Waymo partnership is indicative of what this on demand Insurtech platform can accomplish.

In April 2017,Trōv closed $56 million in Series D funding led by Munich Re / HSB Ventures, bringing its total funding to just over $97 million.Trōv launched in Australia in May 2016, where it is underwritten by Suncorp, and the UK in December 2016, where AXA is its underwriting partner. Based in San Francisco, all insurance in the US is delivered byTrōv Insurance Solutions, LLC, a licensed insurance producer.

Sponsored Links by DQ Promote