Binance, one of the largest cryptocurreny exchanges in the world, has partnered with Uplive, in an interesting move to bring Uplive's 20+ million users to the Binance platform. According to Binance, Uplive will feature a special virtual gift created specially for Binance's token BNB. Uplive's users will have the opportunity to send this special gift to the platform's more than 60,000 broadcasters.  Uplive will also offer its users the ability to use BNB in addition to Gifto, Uplive's own virtual gifting token, in its in-app crypto wallet, when it becomes available in Q1, 2018.
3 Million Users on #Binance now! 🚀#cryptocurrency pic.twitter.com/ST2ZpiGyl7

— binance (@binance_2017) December 28, 2017
Gifto launched their initial coin offering (ICO) earlier this month closing the round in under one minute. The Gifto offer was Binance's inaugural project on Binance's Launchpad platform that curates ICOs for investors. Gifto was created by the Uplive team to de-centralize the successful virtual gifting model from Uplive, which earned more than US $100 million in 2017.
Uplive, part of the Asia Innovations Group, states that more than 25 million virtual gifts are purchased on Uplive each month. Uplive draws a comparison to other successful promotions hosted on Uplive, including Mercedes Benz and Paris Fashion Week.
Since launching five months ago, Binance says it has consistently been ranked among the top  crypto exchanges in the world by trading volume. Binance achieved the top spot at one point this month with over US $4 billion equivalent of cryptocurrencies traded in 24 hours.  Binance says it is the fastest growing crypto exchange in the world, with over three million users in five months.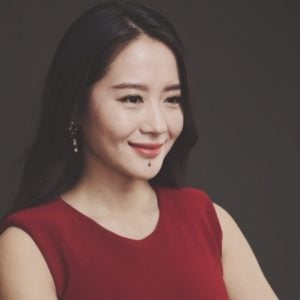 "The founders of Uplive and Gifto have extensive successful startup experience.  Their team has excellent execution, with world class product development and operation capabilities.  Gifto is based on the proven, real world market demand from Uplive, and will enjoy benefit of jump starting from Uplive's huge user base."  explained He Yi, co-founder and CMO of Binance. "These are the main reasons for our cooperation, we prefer teams that act more than talk."
Andy Tian, co-founder and CEO of Uplive and Asia Innovations Group, said it was a pleasure to work with Binance in a mutually beneficial fashion.
"We believe that blockchain technology can really benefit mass consumers around the world, and we are honored to be have a partner such as Binance to bring these benefits to millions of users who previously may not understand blockchain or cryptocurrency.  Binance's world class engineering, operations, and customer care capabilities are key to their rapid ascension, and we are honored to be able to assist."
Both Binance and Uplive are based in Asia with multiple office locations. Binance currently has offices in Tokyo, Hong Kong, Shanghai, Singapore, Europe, and South America. Uplive has offices in China, Hong Kong, Macau, Taiwan, Japan, South Korea, Southeast Asia, the United States, the Middle East and other regions.