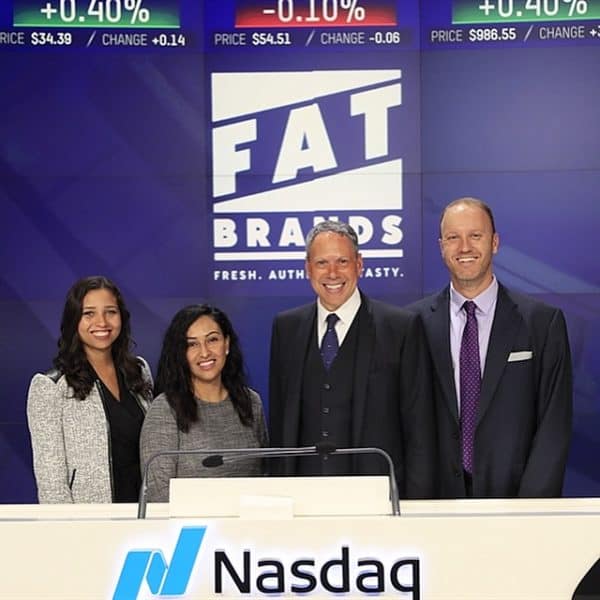 Darren Marble is CEO and founder of CrowdfundX – a firm that provides a modern spin on financial marketing for the new world of Fintech and online capital formation. Early on, Marble recognized the potential of Reg A+ crowdfunding in the US, as created by Title IV of the JOBS Act, for smaller companies to raise growth capital from a far wider audience than a typical IPO. Under Reg A+, issuing companies may sell securities raising up to $50 million. Described as a "mini-IPO" process, companies do not need to list their shares on an exchange or ATS following a funding round, but recently a growing group of small businesses have been doing just that.  Raising money online, from both accredited and non-accredited investors, and then quickly trading on NASDAQ or the NYSE. Some people believe Reg A+ is the cure for the moribund IPO market that has waned in recent years as the cost to launch an IPO has skyrocketed alongside rising compliance demands.
Very active in the crowdfunding world, Marble helped to co-found the Crowd Invest Summit, one of the largest crowdfunding focused conference events and is a regular suspect on the speaking circuit sharing his insight into successful investment crowdfunding rounds. Marble and his team at CrowdfundX have helped to finance successful issuers such as medical-robotics maker Myomo (NYSE:MYO), FAT Brands (NASDAQ:FAT) and more with plenty of other issuers in the queue.
Marble possesses a unique inside view into the merging world of traditional finance, crowdfunding and Fintech, having worked closely with multiple marketplaces and issuers. Crowdfund Insider recently asked Marble to share his perspective on the evolving investment crowdfunding world and his predictions for 2018. Our discussion is below.
---
Coming to the end of 2017, what are your thoughts on the investment crowdfunding market – specifically Reg A+
Darren Marble: With $600 million in capital raised since the birth of Reg A+, and 8 Reg A+ IPOs completed to national securities exchanges this year – including historic IPOs to NYSE for Myomo (MYO) and NASDAQ for Adomani (ADOM) –  it's clear that Reg A+ is expanding quickly, and with force.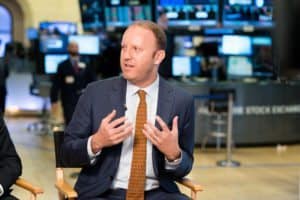 As with any transformational regulatory change, it has taken time for us to get here (30 months to be precise), which is surely longer than industry insiders had anticipated or hoped for. Now, with newfound momentum, it's just getting exciting, and I believe the industry is poised for explosive growth in the years ahead.
Most importantly, the future looks bright for issuers who seek easier access to capital, and for everyday Americans who now have access to investment opportunities that were previously limited to wealthy investors.
With newfound momentum, it's just getting exciting, the industry is poised for explosive growth #RegA+ #Crowdfunding
Click To Tweet
You have partnered on multiple Reg A+ offerings. How have things changed since you entered the Reg A+ space?
Darren Marble: The biggest change since June, 2015, when Reg A+ first went into effect, is that traditional capital markets players such as underwriters and broker-dealers are now participating in the market and adding measurable value to Reg A+ deals. This has been a positive change for several reasons, including: (1) broker-dealers enable issuers to raise more capital; (2) they bring higher quality deals to the industry, and; (3): they help facilitate listings to national securities exchanges, which provides liquidity to investors.
In the early days, Reg A+ deals were hosted by equity crowdfunding platforms, which are now struggling. I have always been cynical of the platform model, since they provide questionable value to issuers and have limiting business models that don't generate meaningful revenue. I would argue that they aren't even tech companies. If there are 30 platforms that all host similar deals, and new ones can launch overnight, then what is truly proprietary about them? As it turns out, nothing.
traditional capital markets players such as broker-dealers are participating adding measurable value to #RegA+ deals
Click To Tweet
How are listing platforms getting more sophisticated in the process?
Darren Marble:  Digital investment banking platforms like BANQ allow Main Street and Wall Street investors to  participate in Reg A+ IPOs side-by-side. The team behind BANQ, the online division of TriPoint Global Equities, LLC, are pioneers that have created a methodology for Reg A+ to look, act and feel like a traditional IPO, and trade on a national securities exchange. What's unique is that their platform utilizes a hybrid approach with crowd, retail syndicate and institutional placement.
We're now seeing platforms backed by some of the largest investment banks in the country begin to throw their chips on the table. The investment process for retail investors is seamless. We can expert multiple new digital banking platforms to throw their weight around next year.
Get your popcorn ready.
What about more institutional type investors. Are they becoming more interested in the small IPO space?
Darren Marble: Rest assured, the institutions are coming. As bigger banks enter the space, and as the caliber of issuers continues to improve, we will see increasing institutional placement in Reg A+ deals.
For context, Amazon had a small cap IPO in 1997. They raised just under $55M on a $440M valuation. Their stock price has increased an astounding 65,000% since then. The point is that there is substantially more upside for institutions in quality small cap IPOs than in later stage deals like Snap, where most of the wealth has already been created by the time the company IPOs.
It's also highly strategic for Reg A+ issuers to have institutional placement in their offerings. Institutions often invest in secondary offerings, and signal to other institutional investors, providing easier access to follow-on capital post-listing. I think a perfect Reg A+ IPO will be lead by a quality institutional investor, with the balance of the round filled out by the crowd. After all, the crowd is the stickiest money in any Reg A+ deal.
we will see increasing institutional placement in #RegA+ deals #EquityCrowdfunding
Click To Tweet
Recently you worked on  the FAT IPO on NASDAQ. How did that offer go?
Darren Marble: The FAT Brands campaign was a lot of fun for our team, as they are a well known and deeply loved brand here in Southern California where we are based. FAT Brands raised $24 million in a hybrid Reg A+ IPO to NASDAQ (FAT). Our team was invited to participate in the NASDAQ listing ceremony, and it was an incredible experience and honor.
On the crowd campaign, several million dollars was driven by earned media. We had mainstream media coverage as well as placement in niche investment, stock, and IPO newsletters. In addition to earned media, we ran creative influencer and social marketing campaigns, and used paid media to convert investors who kicked off the subscription process on BANQ but did not complete their investments.
Lastly, we segmented investor leads that were generated online, and passed on the highest quality leads to brokers in syndicate to call and close. This strategy has proved highly effective in our hybrid deals.
You currently working to promote True Leaf Pet and stREITWise. What is unique about these two offers? What is similar?
Darren Marble: True Leaf Pet, a hemp-focused pet chews and supplements company, is using a hybrid approach to Reg A+ (Boustead Securities and CrowdfundX are both engaged; the crowd campaign is being run using FlashFunders' white-label technology), whereas stREITwise, a Reg A+ REIT, is using a direct-to-investor approach without any broker-dealers.
What's similar is that both issuers are using a combination of paid, earned and owned media marketing for their crowd campaigns. Although one of these channels usually drives the bulk of investment for any particular offer, issuers need to aggressively pursue all three.
StREITwise is targeting a 10% gross IRR for its investors through a combination of cash yield and appreciated, and they've already raised $20 million to date in their REIT. The founders are some of the smartest guys we've seen in the real estate sector.
Are the best Reg A+ issuers companies with an already established community? What do you look for in a strong offer?
Darren Marble: Reg A+ discriminates, and at the moment, it favors issuers with a strong built-in audience. At CrowdfundX, we look for issuers with growing revenues, paying customers, a passionate fan base, a strong story, who have raised millions in previous rounds, and who are open to a hybrid approach to Reg A+, especially if they want to IPO.
At the same time, we are developing technology to make it easier for issuers in other industries like Life Sciences, for instance, to effectively raise capital online. As we have seen from the recent spate of ICOs, crowds of people who aren't on some mailing list are actively seeking out deals, and investing millions. In the case of ICOs, about $6B, to be exact. So I am confident that Reg A+ will see new types of issuers find success in the near future.
Lastly, we look for Reg A+ issuers who recognize that marketing is critical to the success of any crowd campaign and who have a realistic budget to meet their goals. If an issuer spent $1M to market a campaign that raised $10M online, we would look at that as an incredible success. No one in this industry is raising $10M online from a $100K budget.
#RegA+ discriminates, and at the moment, it favors issuers with a strong built-in audience #Crowdfunding
Click To Tweet
Beyond boosting the cap on Reg A+ to $75M or $100M – what would you like to see changed to improve the exemption?
Darren Marble: Regulators should allow '34 Act issuers (existing SEC reporting companies) to utilize Reg A+, and require all platforms and portals to be registered with the SEC and FINRA in a similar manner to Reg CF.
You recently partnered with a Public company. Do you expect to get involved with more reporting companies?
Darren Marble: This is an exciting new line of business for our company, and yes, it is a key focus for our firm in 2018. The Investor Relations (IR) industry is ripe for disruption. Most IR firms operate offline, publish generic press releases, and are still trying to figure out how to use Facebook. Basic digital marketing is a total mystery to them.
Forget social media. CrowdfundX is using an Artificial Intelligence (AI) Investor Marketing engine, named Dara, to help public companies acquire retail shareholders at scale. Our technology has been proven at Fortune 500 companies like Priceline and JetBlue. My business partner sold his last AI company to Priceline; prior to that he worked on Wall Street and for the US government. He now oversees a team of Data Scientists who are building advertising automation integration tools for our public company investor marketing campaigns.
To be certain, we are running campaigns in the voice of the issuer, that are fully compliant with all applicable securities laws, and include proper disclosure when necessary.
What are your predictions for 2018?
Darren Marble:  In no particular order:
We will see the first $50M Reg A+ IPO, and it will be a hybrid offering
We will see the first blockchain company use Reg A+ to IPO to NYSE or NASDAQ
We will a substantial increase in blockchain companies using Reg A+ and Reg D 506(c)
A reality series featuring Reg A+ IPO issuers will be bought a major traditional or digital network
One of the biggest celebrities globally will use Reg A+, and Reg A+ will make national headlines
We will see the first firm commitment underwriting (vs. best efforts) for a Reg A+ deal
A Fortune 500 company will participate in a Reg A+ offering in some capacity
The majority of equity crowdfunding platforms will disappear
The employees who are laid off from the platforms will seek jobs at the marketing firms ; )
We will see the first firm commitment underwriting vs. best efforts for a #RegA+ deal #Crowdfunding
Click To Tweet
---
Disclaimer:  CrowdfundX was previously compensated by True Leaf Medicine International Ltd. for publicizing the offering of True Leaf Medicine International Ltd.'s securities and by stREITwise for publicizing the offering of stREITwise's securities.
---