Less than two years after securing $230,000 through its crowdfunding campaign on Indiegogo, Israeli biotech and food-tech startup SuperMeat has raised $3 million through its seeds funding round and has formed a strategic partnership with PHW, one of Europe's largest poultry producers, and an equity investor in the company.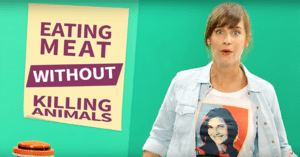 According to SuperMeat, the recent seed round was led by US-based venture capital fund New Crop Capital and mission-oriented VC firm Stray Dog Capital. Both firms are openly committed to investing in more sustainable food systems and have previously backed big names in the alternative protein field such as Beyond Meat and SunFed.  The company stated:
"SuperMeat's clean meat is produced by growing cells that have been painlessly extracted from a chicken. The cells are then grown in conditions that allow them to thrive, forming high-quality chicken cuts. This process puts an end to the industrial need to mass produce animals for slaughter while eliminating exposure to animal waste and food-borne illnesses; the potential benefits for public health and animal welfare are therefore considerable. At the same time, clean meat is also highly beneficial for the environment, with drastically reduced carbon and ecological footprints compared to current meat production methods. According to research conducted by Oxford and Amsterdam Universities, switching to clean meat will allow a reduction of up to 98% in greenhouse gas emissions, 99% in land exploitation, and up to 96% in water usage."
The company noted that with the recently secured funding it expects to bring its clean chicken products to market within three years, at a price point similar to the conventional chicken products currently available on store shelves. Commenting on the new partnership with SuperMeat, PHW-Gruppe's CEO Peter Wesjohann stated:
"We at PHW have time and again left the beaten path in conducting our business. This approach not only facilitates the development of best-in-class animal welfare concepts in our core poultry business, but will also lead to the strengthening of our vegan product portfolio, confirming our leading role in the global consumer trend towards a cleaner, more protein-rich diet. The equity investment in SuperMeat is evidence of our forward-thinking strategy. SuperMeat is consistent with our pursuit to provide Europe with sustainable, clean foods– we do not see this transaction as a financial investment but rather as the beginning of a long-term strategic partnership."
Ido Savir, co-founder and CEO of SuperMeat, added:
"We're proud that SuperMeat is at the forefront of the rapidly-evolving clean meat industry. Our team is comprised of a diverse group of top-tier scientists, food engineers and chefs, working together with the best production experts from the pharmaceutical industry to create a new generation of meat products that are sustainable, cost-efficient, animal-friendly, and of course – delicious. We are proud to partner with a top-tier meat producer like PHW; this partnership will enable us to bring to market a revolutionary new generation of tasty, sustainable meat products throughout Europe and beyond."
Have a crowdfunding offering you'd like to share? Submit an offering for consideration using our Submit a Tip form and we may share it on our site!