Frank, a New York-based student loan startup, announced this week that it has secured $10 million through its Series A  Funding Round, which was led by Apollo Global Management, with participation from Reach Capital, and Aleph. This funding round brought its total funding amount to $15.5 million.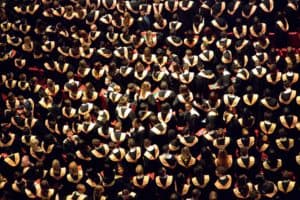 The company provides smart, simple financial aid. We are revolutionizing financial aid through technology, data, and design. Frank notes that it prepares students' FAFSA and make sure that they get the maximum financial aid. Once the aid is awarded, the company recommends additional options, such as scholarship, grants, or loans, to help students pay for their education. 
"That's where Frank steps in. Like most Americans, we believe that higher education should empower students, not hinder them. That's why every student's education should be affordable – no matter what language they speak, where they grew up or how much money they or their parents make.
"Our idea was born when we, like millions of students in the U.S., had to invest in our education. Information, assistance and money for college were hard to come by. We learned that what should be the proudest moment in a student's life quickly turns frustrating, confusing and overly complicated, setting into motion a series of crucial financial decisions that all too often burden Americans for the rest of their lives."
While sharing more details about the startup, Frank's founder, Charlie Javice, revealed to Crunchbase:
"Imagine a marketplace with the real price of college before you apply that guarantees that lowest price and enables you to then lock in the price and pay online. That's where we are heading. Frank follows the customer every semester, every year. Financial aid is all year round while you are applying to school and going through school. We will follow the family from school selection to 15 years of student loan payments."
In regards to the future plans, Javice went on to add that Frank plans to share in the tuition savings of customers by charging premium services upon success in lowering their tuition bill.

Sponsored