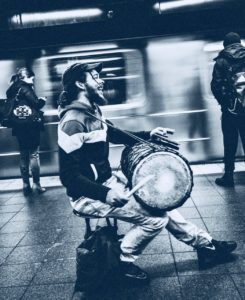 The regulatory drums are getting louder when it comes to initial coin offerings (ICOs). The first shot across the virtual bow was the Securities and Exchange Commission (SEC) Report addressing the DAO and the fact it was an unregistered security.
Since last July, there have been several other regulatory actions pursuing ICO fraud and, in one case, halting an ongoing ICO by compelling the issuer to rescind all investments.
The head of Corporate Finance at the SEC bluntly stated in November that more enforcement actions are coming for ICOs.
Yet little has changed in the robust tokenized security world. Sure, many ICOs are now saying they will not accept US based investors and some are filing for a required exemption most typically under Reg D, but ICOs continue to flourish.
But things appear to be changing.
A few interesting items happened this past week. First, the North American Securities Administrators (NASAA) published a warning regarding ICOs. (NASAA is the lobbying group for all state and provincial securities regulators.)
The warning from NASAA was immediately followed by a statement by SEC Chair Jay Clayton, along with Commissioners Michael Piwowar and Kara Stein stating;
"We commend the North American Securities Administrators Association (NASAA) on their release highlighting important issues and concerns related to cryptocurrencies, initial coin offerings (ICOs) and other cryptocurrency-related investment products.  NASAA's release is a timely and thoughtful reminder to Main Street investors to exercise caution. The release recognizes that cryptocurrencies, while touted as replacements for traditional currencies, lack many important characteristics of traditional currencies, including sovereign backing and responsibility, and now are being promoted more as investment opportunities than efficient mediums for exchange."
The Commissioners said that "sellers and other market participants" must follow state and federal securities laws. The trio noted that "many promoters of ICOs and others participating in the cryptocurrency-related investment markets are not following these laws."
The very same day, January 4th, the state of Texas issued an emergency Cease and Desist for a scheduled ICO from BitConnect (BitConnectX) – a platform based in the UK.
Coincidence? I think not. Regulatory footsteps are getting closer.
Crowdfund Insider reached out to Doug Ellenoff, managing partner of the law firm Ellenoff, Schole & Grossman, for his thoughts. Ellenoff has been very engaged in the investment crowdfunding sector and, in the past year, has been digging into the ICO sector. Ellenoff is a regular suspect in the halls of the SEC and this is what he had to say regarding ICOs being unregistered securities;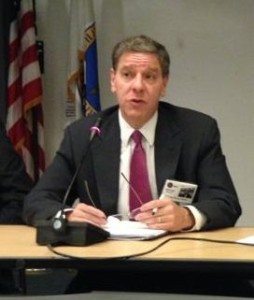 "The recent statement by NASAA warning consumers about the risk of investing in initial coin offerings and recognition by the SEC that they support the statement is indicative of increasing interest by regulators in the ICO space. These offerings are unregistered securities and issuers that have not filed for an appropriate exemption are at heightened risk of an enforcement action. I expect more regulatory actions to take place in the coming weeks and not just targeting issuers but some of the exchanges that are profiting by selling tokenized securities."
The Feds have yet to tackle cryptocurrency exchanges – a vital variable in token trading. Most investors back an ICO as they believe the token will rise in value and, at some point, they will be able to transfer it to Bitcoin, Ether or perhaps into US dollars. Yet few are registered or regulated entities. That is a problem when it comes to securities law.
While Ellenoff expects an increase in enforcement actions regarding tokenized securities – he also believes there is a way for ICOs to work in a regulated environment. It is just going to take some time.
More to follow.
Have a crowdfunding offering you'd like to share? Submit an offering for consideration using our Submit a Tip form and we may share it on our site!