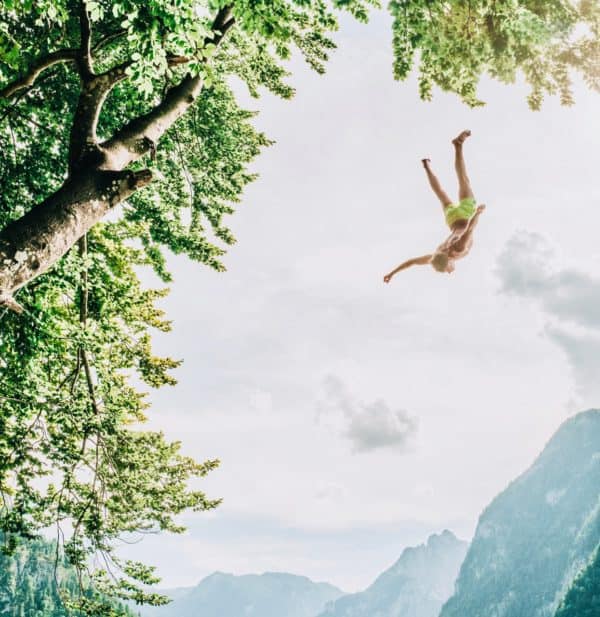 The initial coin offering (or ICO) explosion accelerated by Ethereum smart contract technology has resulted in over $3 billion in raised capital in 2017 and garnered the attention of governments worldwide.  The US Securities and Exchange Commission (SEC) has taken note.  In their statement on the DAO, which was an ICO that raised $117 million, the SEC stated that the sale constituted an offering of a security by applying the "Howey Test".  Since then, the SEC has increased its attention on these sales and last week SEC Chairman Jay Clayton issued a statement urging investors to be cautious and issuers to analyze the offering under applicable securities laws.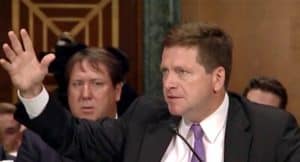 Regardless, none of this has left token issuers with much in the way of defined guidelines on how to conduct a legally compliant ICO.  Although the CFTC has stated that it believes most tokens to constitute commodities, the SEC has indicated that they believe token sales generally fit into two categories: utility tokens, and security tokens. However, in Chairman Clayton's opinion, most, if not all token sales are actually securities offerings.
To date, most token sales have been done without regards to securities laws under the guise that the token is not a security, but rather a utility token, that has a specific use and functionality within the offerers network and ecosystem.  However, although this theoretically does exist, to fall within this category, the token must meet a number of loosely defined characteristics.  The token must have an immediate use within the issuer's network and cannot be sold with a future utility in mind.  The token should be purchased for the purpose of using that utility and not for speculation.  The value of the utility and its potential for increase in value cannot be the primary motivator and its value should not depend on the work of others to grow.  Many issuers and their counsel are applying the Howey Test, which is a test developed for investment contracts.  But this is not the only way that regulators could analyze these offerings.
[clickToTweet tweet="Utility tokens should be purchased for the purpose of using that utility and not for speculation #ICO" quote="Utility tokens should be purchased for the purpose of using that utility and not for speculation #ICO"]
Most token offerings constitute an offering of a security
As stated above, Chairman Clayton believes that most token offerings constitute an offering of a security, which therefore must either be registered or offered pursuant to an exemption from registration.  That means that if an issuer wishes to sell a token within the United States, that offering must be either registered under Regulation A or otherwise, or be offered under an exemption such as Regulation D, and Rule 506(c) or possibly Regulation Crowdfunding (Reg CF).
Regulation A+ allows issuers to raise up to US $50 million from both accredited and non-accredited investors.  Reg D 506(c) allows issuers to raise capital strictly from accredited investors, while Reg CF allows issuers to raise up to $1.07M from investors through registered portals.
These rules can be used for a security token or a SAFT (simple agreement for future tokens). There are more details and requirements for each rule, but for the purposes of this article, know they exist and seek your own professional legal advice before offering any tokens for sale.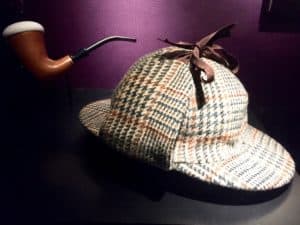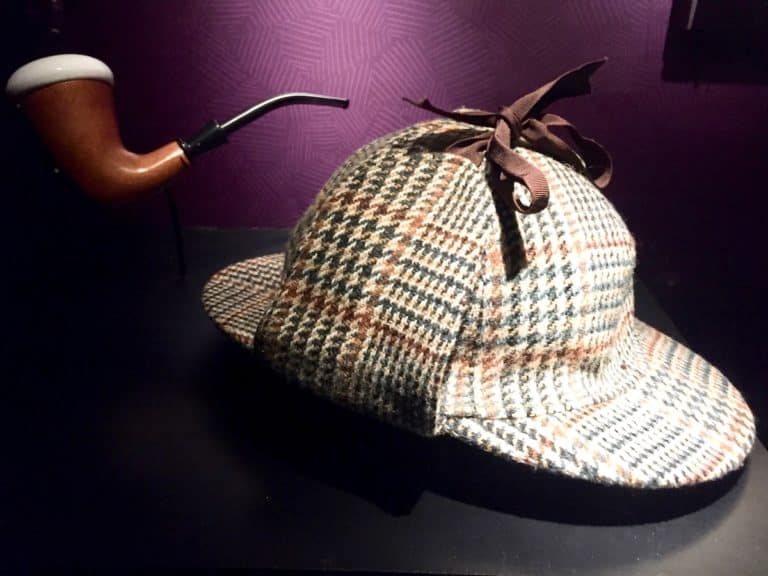 Although the SEC has not given strict guidelines, we know that the current laws apply to securities offerings and the market has already embraced the idea and some offerings using Reg D 506(c) have raised millions of dollars under this assumption and more are doing it everyday.
But not everyone is doing it right, and we can be sure the SEC is watching very carefully, so it's important to know the rules under which you can sell tokens, whether you are a security or utility token.
It's easy to find ICOs raising funds for potential security tokens with no, or very little compliance effort.
Here's a few recent examples of missteps from recently offered token sales in the US:
1. Having a "promo code" and using a checkbox to say the investor is not from the US is not compliant.  Issuers have to do proper KYC (Know Your Customer) under most securities regulations (especially in the US). Promo codes are not recommended either.

2. Using a checkbox to claim status of an accredited investor.  The US rules require issuers to "reasonably verify" the accreditation status of an investor, which at the very minimum requires an investor to state which method of accreditation they meet, provide substantiating information and documentation, or preferably use a third party verification method (such as a letter from the investors CPA or attorney, or uploaded financial documents). Note there is no other option to say you are NOT accredited, if you don't check the box the text in red appears.  This is not compliant.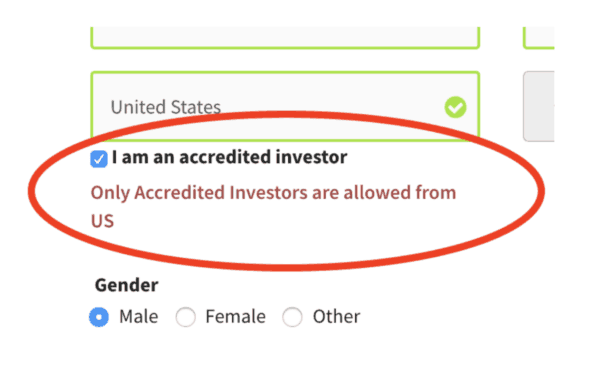 3.  While click through agreements are binding, agreeing to a subscription agreement with a checkbox is not the same as getting an actual e-signature.

4.  This one is one of my favorites, telling investors what is good (or bad) for their KYC directly on the form!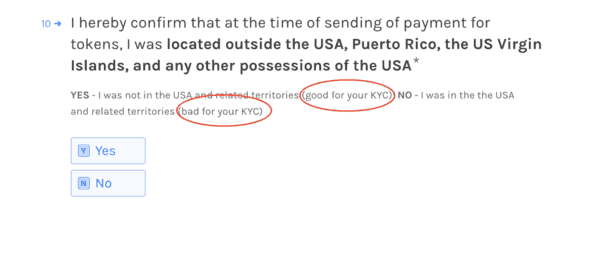 The SEC is Watching Closely
These were easy to find.  Each example was a different ICO, available to US IP addresses in the last few weeks.
It's evident that the majority of ICOs are still taking a huge risk to try and raise money before the alleged "bubble" pops.  We foresee this being a huge problem for these companies in the future with the inevitable SEC crackdown, and advise investors to investigate each ICO carefully before risking their money.
To be compliant with KYC in the US for example, you should have to provide, at a minimum, the last 4 digits of your social security number, your full legal name and postal address, and you should have to be verified as an accredited investor and you should have to sign documents, not just check a series of checkboxes. And that's just the beginning.
There are laws for raising capital in most countries, and token sales are just a new form of a security instrument for raising capital. The sooner companies play by the existing rules for raising capital, the better off the industry will be.
---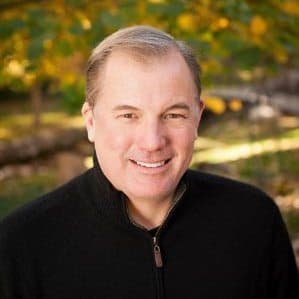 Jim Borzilleri is President and founder of CrowdEngine, a white label crowdfunding software provider. Using CrowdEngine's software platform, companies can legally raise money from the general public with all services licensed and operated by CrowdEngine but made available to you and your customers under your domain and branding. CrowdEngine also provides an Initial Coin Offering solution for regulatory compliant token sales.  Borzilleri is a co-founding member of the Crowdfunding Professional Association (CfPA) and a software-as-a-service (SaaS) expert who brings over 20 years of business development and executive management experience to his role as President of CrowdEngine.
---
Sponsored Links by DQ Promote