Renren Calls an End to its ICO Project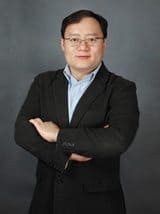 It was reported that Renren has closed its RRCoin ICO project after a talk with China's regulatory authorities.
Among the 1 billion RRCoins that were planned to issue, 40% would have beeen allocated to private equity, 25% for the RRCoin Fund (which was responsible for technology development and platform operations), 15% for marketing and R & D teams, 20% used for community business cooperation.
According to the previously released RRCoin white paper, Renrenfang project will complete the design and development of the underlying architecture in January 2018 and will complete commercial systems and a large number of application systems in the first quarter of 2019.
Over the past years, Renren has been striving to restructure and main directions were Fintech and AI. At present, Renren has not turned a profit. However, the company's third quarter revenue has achieved a year-on-year growth of 245.3% and is expected to be profitable in 2018. (Source: Chinaology)
Renren Calls an End to its #ICO Project #RRCoin #China
Click To Tweet
Qudian.com Launches Car Lease Financing Platform Dabaiqiche.com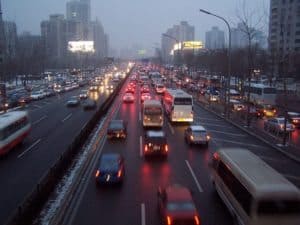 This week, online consumer financing agency Qudian.com officially launched a new auto financial service platform — Dabai Auto Installment Loans (hereinafter referred to as "Dabaiqiche.com"). The platform offers a minimum down payment of 10% and a term up to 4 years. After paying the down payment, consumers can use the car by paying a monthly rent and then be offered three choices after the first year:
pay the remaining in lump sums, or

2) pay the remaining by installment, or

3) return the car to the platform.

 
Last year, quite a few e-commerce and traditional auto finance companies entered the car lease financing market. However, the penetration rate of China's auto lease financing has not exceeded 3%, far behind its European and American peers (which stand at around 50%) and have tons of room to grow. In 2018, auto lease financing will continue to be a market focus.  (Source: 01Caijing)
Qudian.com Launches Car Lease Financing Platform Dabaiqiche.com #Fintech #China
Click To Tweet
Baidu Launches BaaS Blockchain Open Platform "Baidu Trust"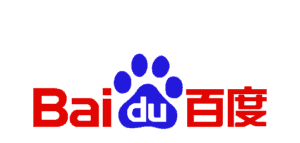 On January 12th, Baidu launched its own blockchain as a service (BaaS) platform chain.baidu.com. According to Baidu, the platform has already been used in asset securitization, asset exchange and other business, and contributed to the first exchange-traded asset securitization products utilizing blockchain technology. The biggest feature of the platform is "open" and "customizable."
In fact, the other two Internet giants in China had also been involved in the blockchain industry. Tencent released a white paper on blockchain programs in April 2017, proposing a "Tencent blockchain" solution that will provide enterprise-class services. According to its plan, Tencent will build blockchain infrastructure and open internal capabilities to its partners. Its BaaS platform "TrustSQL" is still in closed beta and any institution who would like a trial of this system will need to apply first. Alibaba has focused on applying blockchain technology in food safety traceability, genuine product traceability, medical treatment and charity donation, and has not announced plans to build a BaaS platform yet. (Source: 36Kr)
#Baidu Launches BaaS #Blockchain Open Platform 'Baidu Trust' #China
Click To Tweet
China's Online Consumer Finance Volume Reached ¥4.4 Trillion in 2017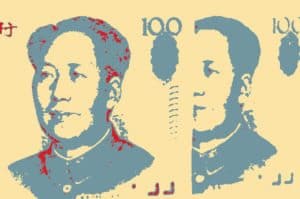 This week, iResearch released the "2017 China Internet Consumer Finance Industry Report." Data shows that the volume of China's Internet consumer financing rose to 4.4 trillion yuan in 2017 with an increase of 904.0%, the highest growth since 2012. The agency predicts that the increase of Internet consumer financing will slow down to 122.9% as the regulations tighten.
Consumer financing refers to consumer credit product with term of 1-12 months and is usually under ¥200,000. The loans are often used to pay for groceries, rent, or electronic products. Data shows that online consumer financing covered 58.5% of the consumptions by mobile payment. The top 10 online consumer-financing institutions occupied 67% of the market shares. Among all the online consumer-financing agencies, e-commerce platform (e.g. Ant Financial. JD Pay and Vipshop.com) lend the most, covering 35% of the total lending volume. (Source: iResearch)
China's Online Consumer Finance Volume Reached ¥4.4 Trillion in 2017 #OnlineLending #Fintech
Click To Tweet
---
 WeiyangX is the most influential website focusing on fintech in China. The site covers the latest news, industry data analysis, business practices, and in-depth fintech cases in fintech. WeiyangX is incubated by Fintech Lab. Founded by Tsinghua University's People's Bank of China (PBC) School of Finance in 2012, the Fintech Lab is the first and leading research entity dedicated to leading best practices, promoting interdisciplinary innovation, and encouraging entrepreneurship in the field of fintech through scientific research and innovative project incubation.