Applied Blockchain Ltd, a London-based blockchain start-up, has secured its first funding round with investments from Shell Trading International Ltd and Calibrate Partners LLP for minority stakes in the company, its first entry into the energy industry. The initial funding for an undisclosed amount will be used to accelerate growth, and develop and launch technology for private, consortium and interchain business blockchain networks.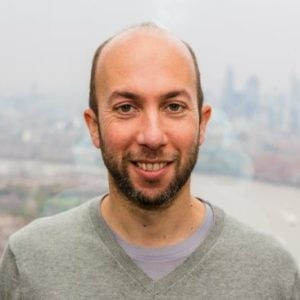 "Our experience as one of the earliest companies delivering blockchain solutions into production for both start-ups and corporates has provided us with a unique perspective on the value, and challenges, associated with the technology in the real world," explained Applied Blockchain Founder & CEO Adi Ben-Ari. "The investments and partnerships will accelerate our growth and enable us to deploy our solutions to a truly global business ecosystem."
Founded in 2015 and based in London's Level39 Fintech Accelerator, Applied Blockchain develops blockchain applications with a focus on distributed ledger technology and smart contracts.
"Shell chose to work with us because Applied Blockchain has the best, independent technical team in the industry, and is a trusted advisor to large corporates across a variety of sectors. It is a significant step in blockchain's journey as the technology moves from proof of concept to having real world applications," Ben-Ari told Crowdfund Insider via email. "As we progress through 2018, we will not only focus on building blockchain solutions for clients, but also further developing our own technology which can be embedded in a variety of solutions for clients."
The startup, featured in Gartner's 2017 'Market Guide for Blockchain Consulting and Proof-of-Concept Development Services' report, now counts 20 successful client engagements in banking, telecoms, automotive, manufacturing, aviation, as well as a range of blockchain startups and partners.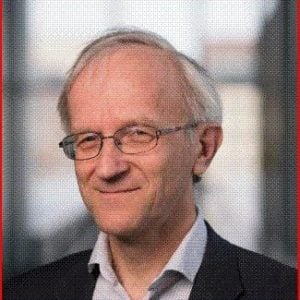 "Blockchain applications have huge potential to shake up how we do things in the energy industry from streamlining process, to simplifying how we work with our suppliers and serve our customers," stated Shell Global Solutions International CTO for IT Johan Krebbers. "Investing in Applied Blockchain is part of our commitment to use digitalisation to create value in our core business and develop new business models."
[clickToTweet tweet="London @Level39CW @AppBlockchain secures first funding round with investments from #Shell Trading International & @Calibrate_LLP" quote="London Level39CW Applied Blockchain secures first funding round with investments from Shell Trading International & Calibrate Partners"]
Remy Kesrouani, Fund Manager and Partner at Calibrate, added,
"We believe in the long-term promise and process innovation that blockchain brings and believe Applied Blockchain is strategically positioned to lead in this space. We are particularly excited to partner with Shell and Applied Blockchain to innovate in commodity trading."

Last year Calibrate made a significant investment in Crossflow Payments, a tech-driven alternative finance platform delivering supply chain finance solutions, in which Calibrate took a minority equity stake in Crossflow.

Sponsored