A group of 500 Startups Global Seed Accelerator alumni have launched a new token offering designed to help individuals get exposure into promising initial coin offerings (ICOs). 22X Fund claims the title of the first-ever token offering backed by real equity. The token pre-sales begin on January 26, 2018 at 07:00 EST. By purchasing tokens issued by 22X, investors will have an opportunity for early exposure to up to 30 high potential early-stage companies.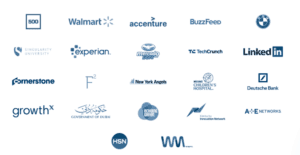 22X seeks a raise $35 million, almost all of which will be deployed immediately and invested on a pro-rata basis in the equity of participating companies with a view towards fueling their expansion.
The founders explain that 22X was derived from "Batch 22" of the 500 Startups Global Seed Accelerator program, all of whom participated in the 500 Startups summer 2017 accelerator program. Additionally, participating companies in the 22X Fund have already raised over $22 million in seed capital from VCs, institutions and angel investors.
Investors that satisfy the applicable suitability standards (IE Accredited Investors) and are interested in gaining exposure to a select group of promising startups, can subscribe to 22X with several crypto or fiat currencies and will receive the digital ERC20 compliant 22X Token in return.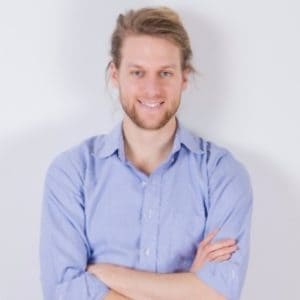 Chris Rawlings founder of Judolaunch, a participating 22X Fund company, states the obvious that ICOs are raging right now. But he notes that too few have concrete offerings backing up the token.
"Since ICO's represent a new form of early stage funding, 22X is leading the way by offering a token that gives investors real value right from the start," says Rawlings.
Ashwini Anburajan, founder of OpenUp, another participating 22X company, adds;
"Democratizing access to startup capital is the most significant innovation opportunity for the next ten years. Blockchain now allows this to become a reality, by enabling us to better manage who gets funded and who gets to invest. We're proud to play a role in such an exciting endeavor."
In addition to gaining exposure to emerging companies, investors in 22X may expect lower fees compared to traditional VC or ICO investments, according to the company. Another distinguishing factor of 22X is that unlike many other venture capital investments, there is no carried interest that you will need to fork over.
"22X can be thought of as a trailblazer in tokenization. We firmly believe we are accelerating toward a future where paper-based securities are completely extinct. 22X is at the forefront of innovation in what might be considered the first issuance of tokens in which returns are based on the success of a select group of promising startups. We are proud to be powering the 22X offering with the Securitize platform," states Carlos Domingo, Securitize co-founder and president of Securitize.io.
Tim Reynders, co-founder of Securitize and investment manager to 22X, says this is a significant development for the crypto crowdfunding space;
"22X represents an advancement in new investment vehicles, a token backed by equity in up to 30 companies," says Reynders.
The List of 22X Fund companies is below.
Agentbong
COR
Cryptomover
Elyse28
FalaFreud
FinCheck
FreightRoll
Fyodor Bio
Jones
Judolaunch
LaborVoices
Mailhaven
Mobile Forms
Myndlift
Next Play
Ohalo
OpenUp
Payment24
Plum
Public Goods
Rapa
reDock
REVER
ShortPoint
Sofy.ai
Stealth Co.
TEXEL
TrueFace
VCV
WayPay
Have a crowdfunding offering you'd like to share? Submit an offering for consideration using our Submit a Tip form and we may share it on our site!