China's first online centralized personal credit database is on the way
Earlier this month, People's Bank of China formally accepted the license application of Baihang Credit Investigation Ltd. Led by the National Internet Finance Association of China, Baihang will be China's first online centralized personal credit database. NIFA will take 36% of the share, while another 8 private credit rating agencies will each take 8%. The 8 agencies are Sesame Credit, Tencent Credit, Qian Hai Zheng Xin, Pengyuan Credit Services, China Chengxin Credit, Intellicredit, Kaola Zheng Xin and Sinoway Credit.
The Credit Reference Center of the People's Bank of China could not cover the data from internet finance [Fintech] users, which shall be fulfilled by the online database once it is successfully set up. In other words, in the future, any default or fraud from the online lending or other internet finance sectors shall all be recorded and receive punishment if necessary. (Source: ifeng.com
Baihang will be China's first online centralized personal credit database #Fintech
Click To Tweet
Hong Kong Accelerates Insurtech License Approval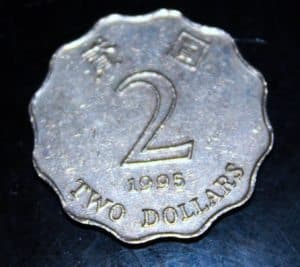 For years, the Hong Kong SAR government has provided sufficient support for the development of innovative enterprises. For example, the SAR Government encourages private enterprises to carry out research and promises to implement a 300% tax deduction policy to apply the R & D results to different industries, especially financial technology (Fintech), artificial intelligence, big data, smart cities and biomedicine. Besides, in September 2017, the Hong Kong Monetary Authority (HKMA), the Securities and Futures Commission (SFC) and the IA released a Fintech Sandbox to facilitate the development of the various sectors within the framework.
Earlier this month, Chairman of Hong Kong Insurance Regulatory Commission, Dr. Moses Cheng Mo-chi, announced that in order to further promote the development of the insurance technology industry in Hong Kong, the Hong Kong Insurance Regulatory Bureau has adopted a "Fast Track " for the insurtech startups (digital-only) to accelerate their license approval process.(Source: Hexun)
the Hong Kong Insurance Regulatory Bureau has adopted a "Fast Track " for the #insurtech startups
Click To Tweet
Mobile-App Payments Accepted in Shanghai Metro
Beginning January 20, 2018, Shanghai Metro passengers could start to commute using mobile payment solutions. Passengers just need to download an app called "Metro Daduhui" (meaning Metro Metropolis in Chinese) in which the payments of Alipay and China UnionPay are connected and can scan to pay at the four turnstiles installed at each station with a QR-code reader in it.
According to Caixin Global, Shanghai Metro will offer discounts to riders through February to encourage passengers to try the new payment method. Additionally, the system will also support offline payments, allowing passengers without an internet connection to travel first and pay later. (Source: Jiemian.com)
Shanghai Metro passengers may now use mobile payment solutions from Alipay and China UnionPay #Fintech
Click To Tweet
Ppdai.com Sets Up Blockchain Research Center
On January 18, Zhang Jun, CEO of China's leading online lending platform, announced that Ppadai.com would spend one billion yuan in the next three years to establish four research centers under artificial intelligence, Blockchain, financial cloud and big data under the Institute of Smart Finance. Markets responded favorably to the announcement with shares of Ppdai.com (NYSE: PPDF) soaring more than 18% in premarket trading. (Source: sina.com)
China's leading online lending platform PPDAI will set up a #Blockchain research center
Click To Tweet
---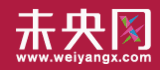 WeiyangX is the most influential website focusing on fintech in China. The site covers the latest news, industry data analysis, business practices, and in-depth fintech cases in fintech. WeiyangX is incubated by Fintech Lab. Founded by Tsinghua University's People's Bank of China (PBC) School of Finance in 2012, the Fintech Lab is the first and leading research entity dedicated to leading best practices, promoting interdisciplinary innovation, and encouraging entrepreneurship in the field of fintech through scientific research and innovative project incubation.