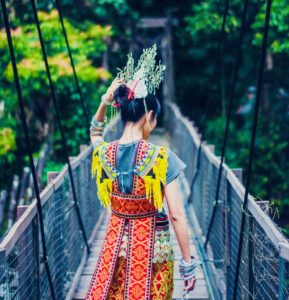 Malaysia has not only been forward thinking when it comes to Fintech but it has also pursued a path of corporate diversity. Last April, public officials updated the Malaysia Code on Corporate Governence (MCCG) to require gender diversity policy along with targets and specific corporate measures. Large companies are expected to have a minimum of 30% female Directors on their board. So gender diversity has been and remains a priority for Securities Commission Malaysia (SC).  This policy push aligns with the Women Empowerment Year 2018 that was launched by the Malaysian government.
So how are they doing in the short time the objective has been in place?
According to the SC, as of the end of 2017 19.2% of board seats on the top 100 listed companies on Bursa Malaysia (top 100 companies) were occupied by women an increase from 16.6% as at 31 December 2016.
During the launch of the MCCG in April last year, the SC also set a target to have no all-male boards on the top 100 companies by the end of 2018. As at 17 January 2018 there are only seven companies with all-male boards, a 65% improvement from 20 companies as at 31 December 2016. That is pretty impressive.
The seven remaining companies have been highlighted by the SC, a fact that my encourage them to move faster. These companies are Affin Holdings Bhd, Alliance Bank Bhd, Batu Kawan Bhd, Fraser & Neave Holdings Bhd, Genting Plantations Bhd, Genting Malaysia Bhd, and UOA Development Bhd.
The SC says that along with the 30% Club Malaysia, it has actively engaged these companies and they understand that some of these companies are taking steps to identify suitable candidates to secure women participation on their boards. The SC reports that Fraser & Neave will be nominating two women candidates to be appointed as board members in their upcoming annual general meeting.
Moving forward, SC will review and analyse corporate governance disclosures to monitor the level of implementation of CG practices including gender diversity. These observations will be published by the SC through periodic corporate governance thematic reports.